---
---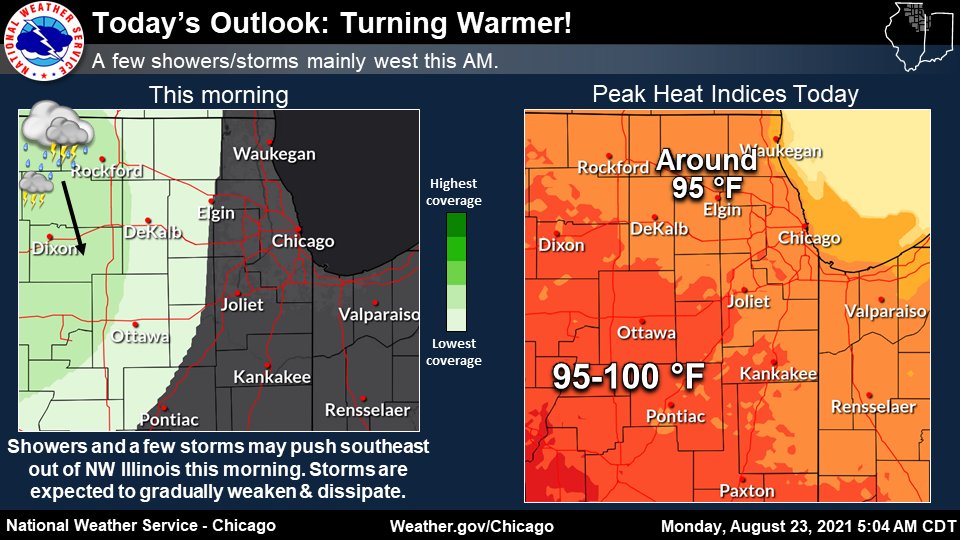 You can follow us on Twitter, Youtube, Facebook.
[5:10 AM 8/23/2021] Showers and some lingering thunderstorms are possible this morning (after ~7-8 am) near I-39 but are expected to gradually diminish as they push south and east. Look for warmer temperatures today with heat indices in the mid-upper 90s
---
Some weakening showers & possibly a storm or two may reach north central IL Mon A.M. before fading.
The air will feel more humid on Mon & especially midweek.
The degree of heat will depend on storms/clouds, but it will be uncomfortable & possibly hazardous midweek.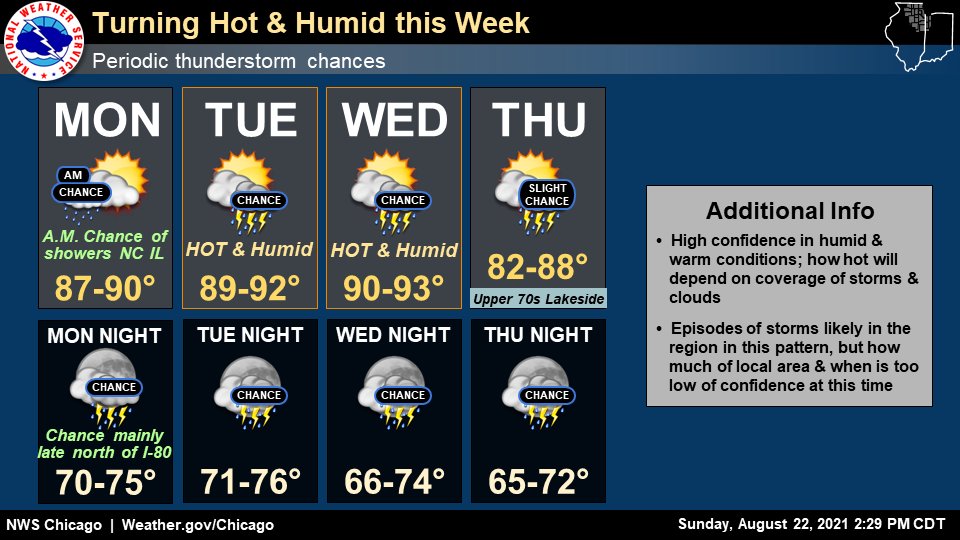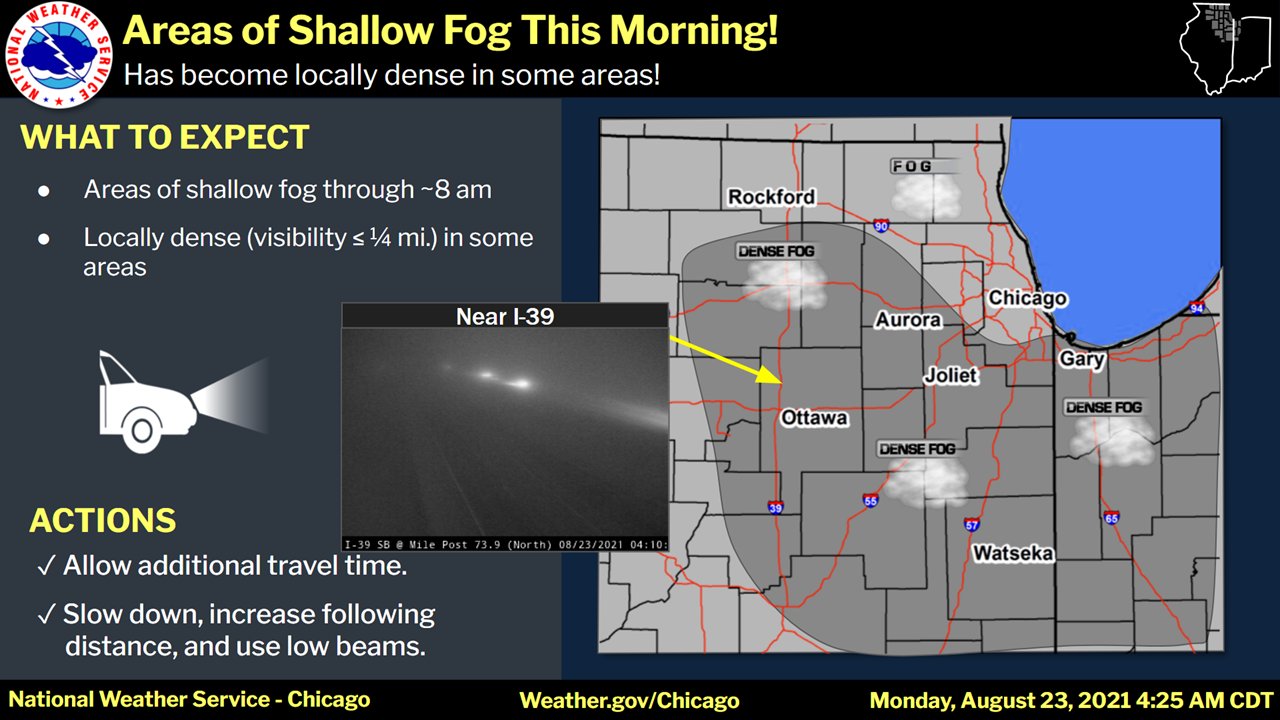 ---
All parties involved are innocent, until proven guilty in a court of law.

As you know, the local police encrypted and are not transparent.

Some information may not be accurate. If there are any errors please

let us know so we can try to possibly correct the errors. 
Several people have asked questions, and we have tried to answer as many as possible on our FAQ page.