---
---
You can follow us on Twitter, Youtube, Facebook.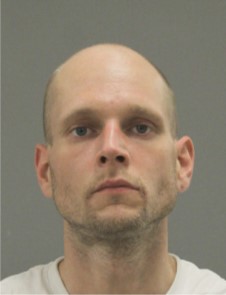 ROCKFORD, Ill. – On Tuesday, June 15, 2021, at approximately 3:50 p.m., Rockford Police officers responded to the 900 block of 5th Avenue. A contractor that was working in that area advised that his company van was broken into.
On Saturday, June 19, 2021, Rockford Police officers were flagged down near 8th Avenue and Kishwaukee Street for a report of a vehicle being tampered with.
A subject advised that he observed two men tampering with the undercarriage of a vehicle at A&T Auto Sales, but the
men fled.
He saw that the suspects had attempted to remove a catalytic converter from the vehicle.
A second vehicle was also tampered with and was missing its catalytic converter.
Rockford Police detectives conducted an investigation into the incidents and identified the suspect as Jeffrey Rucks.
The Winnebago County State's Attorney's Office reviewed the cases
and authorized charges in both incidents. A warrant was subsequently issued for Rucks' arrest for the charges below. Rucks is currently at large.
Jeffrey Rucks, 32, Rockford June 15
Burglary to Motor Vehicle
Felony Criminal Damage to Property
Criminal Trespass to Property
Felony Criminal Damage to Property
The charge against him are merely accusations. All individuals are considered innocent unless proven guilty in a court of law.
Anyone with information as to Rucks' whereabouts is asked to contact the Rockford Police Department at 815-966-2900, on Facebook (@RockfordIllinoisPoliceDepartment) or on Twitter
(@RockfordPD). You can also leave an anonymous tip with Rockford Area Crime Stoppers at 815- 963-7867.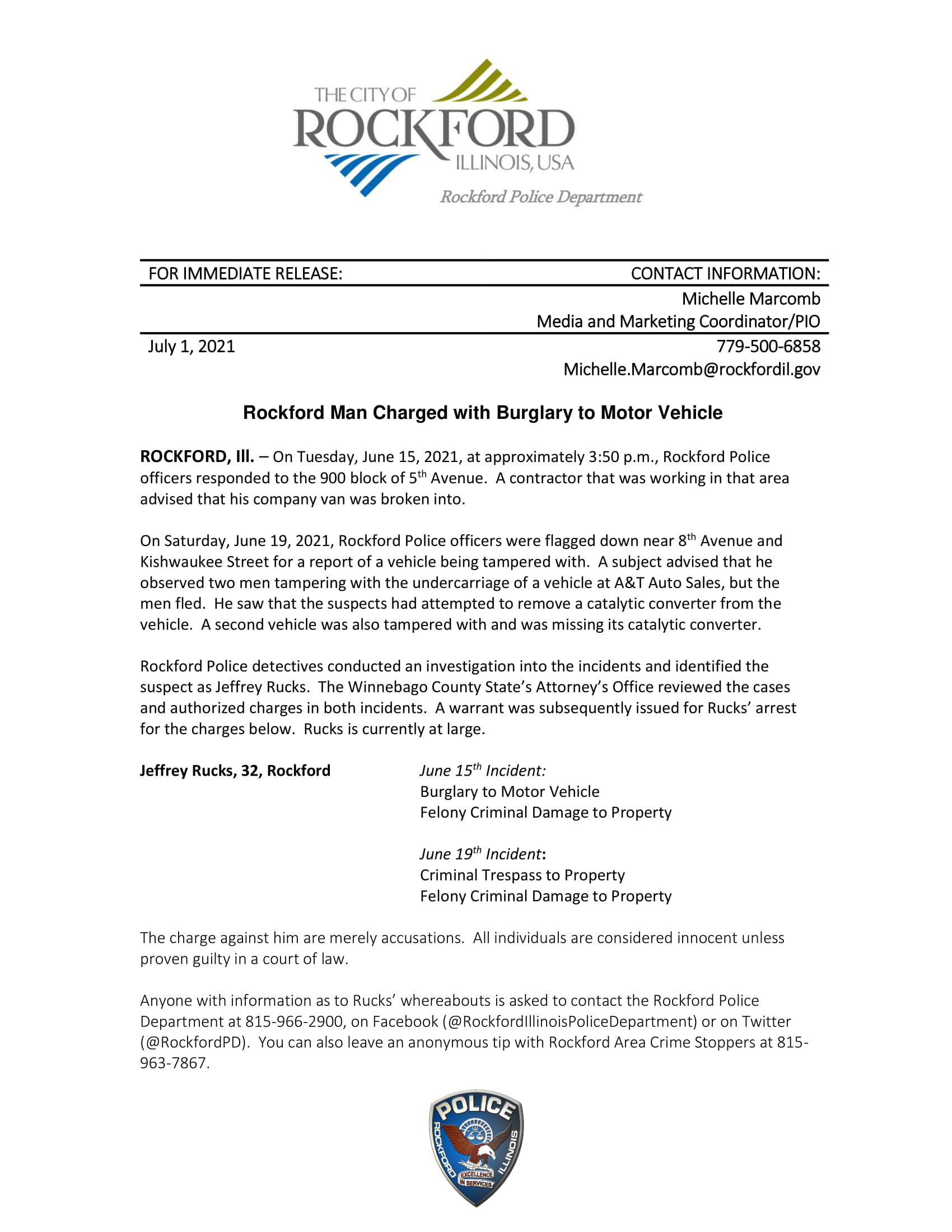 ---
All parties involved are innocent, until proven guilty in a court of law.

As you know, the local police encrypted and are not transparent.

Some information may not be accurate. If there are any errors please

let us know so we can try to possibly correct the errors. 
Several people have asked questions, and we have tried to answer as many as possible on our FAQ page.