---
Get our posts sent to your email for free, as soon as we post them!  All you have to do is look at the top right of our website for "Get New Posts By Email" and input your email address into that box. And then click "subscribe" that is it!  Or you can scroll towards the bottom and click on the "Follow Us" button
---
---
From the City of Rockford:
During our Public Safety Town Hall, Mayor McNamara presented crime stats for January – May 2020 compared to January – May 2019. We saw increases in several categories compared to last year, including violent crimes and shots fired incidents.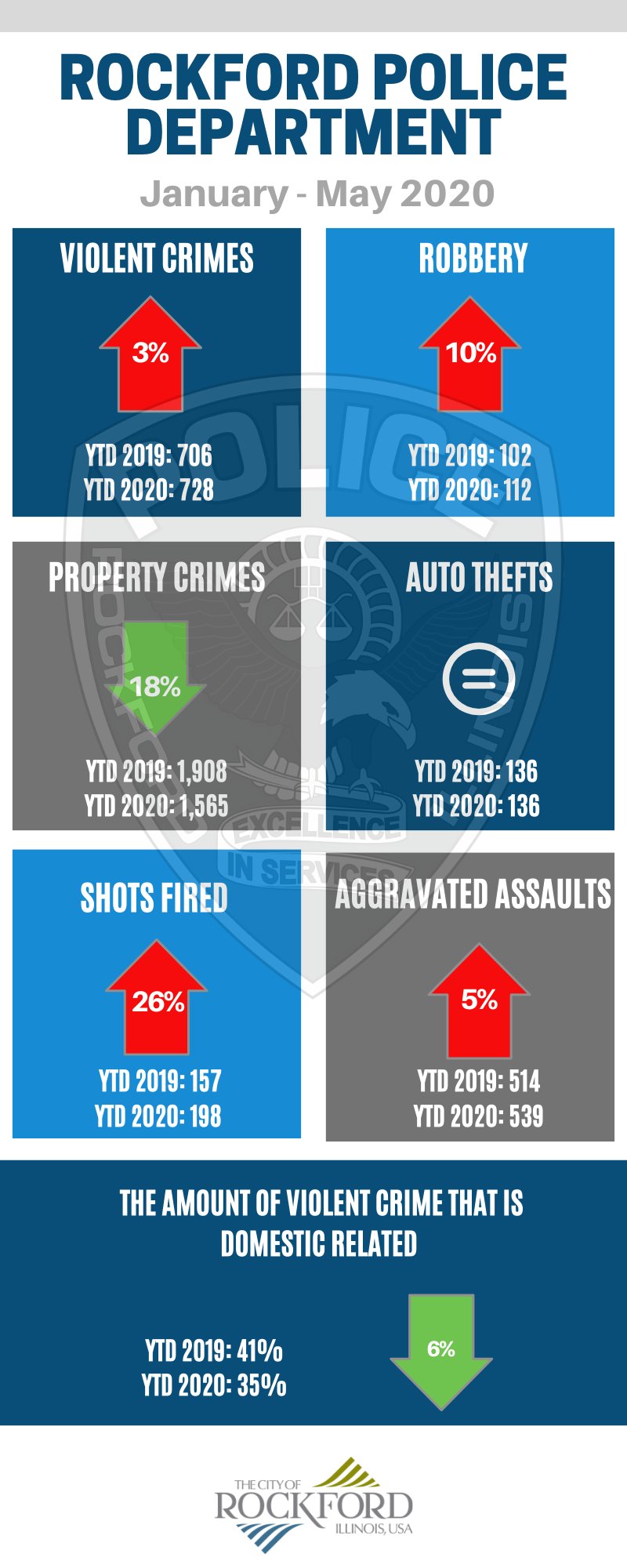 ---
If you have information on this, you can contact us at RockfordScanner@Gmail.com
We will keep you anonymous.
If you do not want to contact the police directly, you can contact us  and we will relay your information to the proper agencies if needed, and keep you anonymous. https://rockfordscanner.com/contact-us/
---



Disclaimer: As you know the local police have encrypted, have not released any information, etc…
They rarely ever do release information to the public, since encrypting. So do not expect any updates.
The information that is posted was provided to us via various sources. So we can not guarantee the accuracy of this article.
We can only provide you the information that IS provided to us. If police and/or officials do release information, we will try to update this.
If you know of any corrections or errors, please contact us.
This is for entertainment purposes only.