---
---
---
Thank you for the transparency Rockford FD.
A Gofundme has been setup for the family: CLICK HERE
Approx. 11:39 am the Rockford Fire Department responded to a residential structure fire in the 1000 block of North Church.  Rockford FD responded with 5 engines, 2 ladder trucks, 2 ambulances and 2 chiefs.
A total of 32 fire fighters responded to the scene to battle the fire.
Within 4 minutes of the initial dispatch, the first arriving units confirmed there was heavy flames coming from the south side of the residence, on the 1st and 2nd floors. The RFD firefighters quickly took action and laid down an attack line and went inside the residence to make sure nobody was needing to be rescued and conducted an offensive fire attack.
Further arriving units conducted support.  Several firefighters battled the fire.
After 90 minutes of battling the fire, the Rockford FD was able to gain control  at approx. 2 pm.
Rockford FD said there was significant damages to the structure, causing approx. $40,000.00 in damages.
Rockford FD remained on scene conducting salvage and overhaul ops.
There is also a fire investigator on scene conducting an investigation into the cause of the fire.
No injuries were being reported.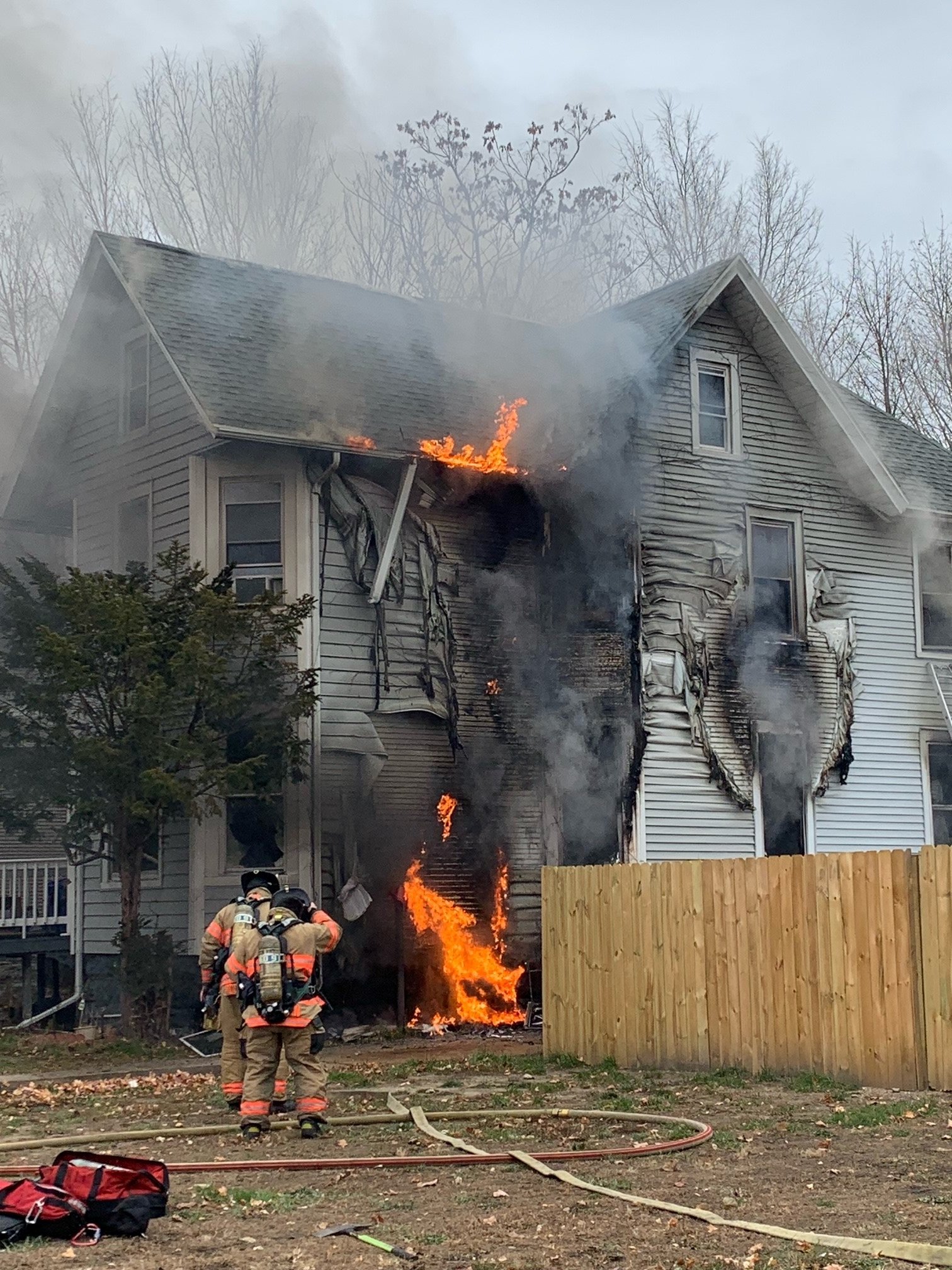 ---
Original report:
Brief synopsis of what may have happened from Rockford Scanner sources:  
Approx. Time: 11:40 am

Approx. Location:  1000 block of N Church St

Type of the possible call: Structure Fire 
What possibly may have happened, according to sources:  
Sources a reporting a house fire that happened at approximately 11:40 this morning in the 1000 block of N Church Street in Rockford.
The Rockford Fire Department is currently on scene battling this fire…
A second ambulance was requested to the scene but the severity of any injuries is unknown at this time.
---
You can follow us on Twitter, Youtube, Facebook.
All parties involved are innocent, until proven guilty in a court of law.

As you know, the local police encrypted and are not transparent.

Some information may not be accurate.
If there are any errors please let us know so we can try to possibly correct the errors. 
Several people have asked questions, and we have tried to answer as many as possible on our FAQ page. 

Sources: If the source is not listed above, then that means the source wanted to remain anonymous. 

All our information is for entertainment purposes only.  

If something is not posted, then we are probably not aware of it. Email us at RockfordScanner@Gmail.com

You must read all our terms and services. And agree to all of them. If not, then leave.