---
UPDATE:   This was an armed robbery with shots fired.  6 juveniles were arrested.  It began in the 100 block of N Mulford  just before 3:30 pm.  A robbery occurred near this location.  The victims chased the suspects. During the chase shots were fired.  Officers spotted the chase and the suspects fled from police unto it ended up near Rockcliff.  A police K-9 was brought in to assist in the manhunt of the suspects that fled.  Police arrested 6 juveniles on multiple charges: Resisting arrest, armed robbery, agg. discharge of a firearm, obstructing identification, possesion of stolen property, and also for marijuana. 
On Sunday, February 2, at approximately 3:34 p.m., officers were called to the 180 block of N. Mulford Rd for an armed robbery.
Officers learned that two individuals were attempting to buy drugs when six juveniles robbed them, taking cash and a cell phone.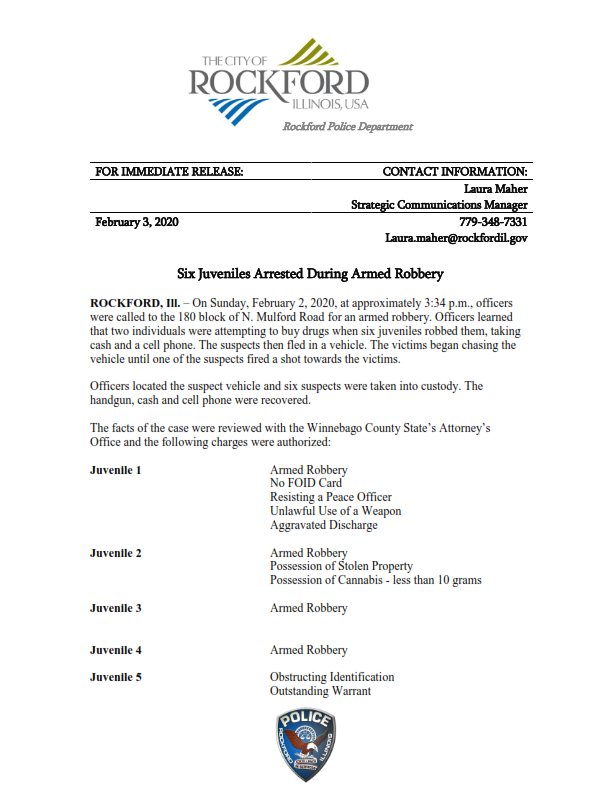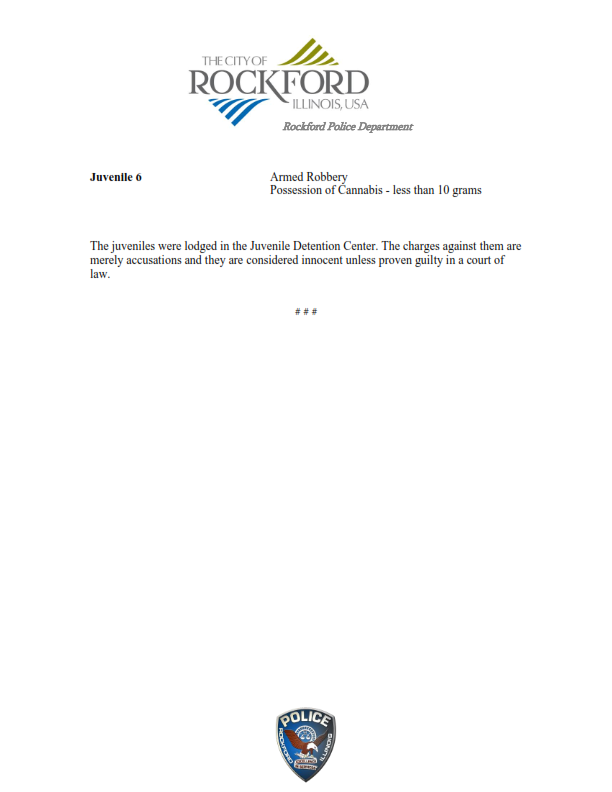 ---
Sources are reporting a scene with a lot of police working the scene. 
It happened just before 4:30 pm today near Rockcliff Drive. 
That is located south of Alpine and E State st. 
Reports of numerous officers working the scene. Including a police K-9. 
Reports of a gun laying in the roadway and a White SUV that was abandoned on the road. 
RPD has not released any suspect information. 
UPDATE: 10 police vehicles total. One suspect has just been put in the back of a police suv.
---
If you have information on this, you can contact us at RockfordScanner@Gmail.com
We will keep you anonymous.
If you do not want to contact the police directly, you can contact us  and we will relay your information to the proper agencies if needed, and keep you anonymous. http://rockfordscanner.com/contact-us/
---



Disclaimer: As you know the local police have encrypted, have not released any information, etc…
They rarely ever do release information to the public, since encrypting. So do not expect any updates.
The information that is posted was provided to us via various sources. So we can not guarantee the accuracy of this article.
We can only provide you the information that IS provided to us. If police and/or officials do release information, we will try to update this.
If you know of any corrections or errors, please contact us.
This is for entertainment purposes only.