---
UPDATE:
---
SUSPECT RAMS POLICE CAR: Today at 2 p.m., officers from the Rockford Police Department and the McHenry County Sheriff's Department conducted a drug investigation. During the investigation, officers attempted to stop a vehicle, which rammed a police car while fleeing.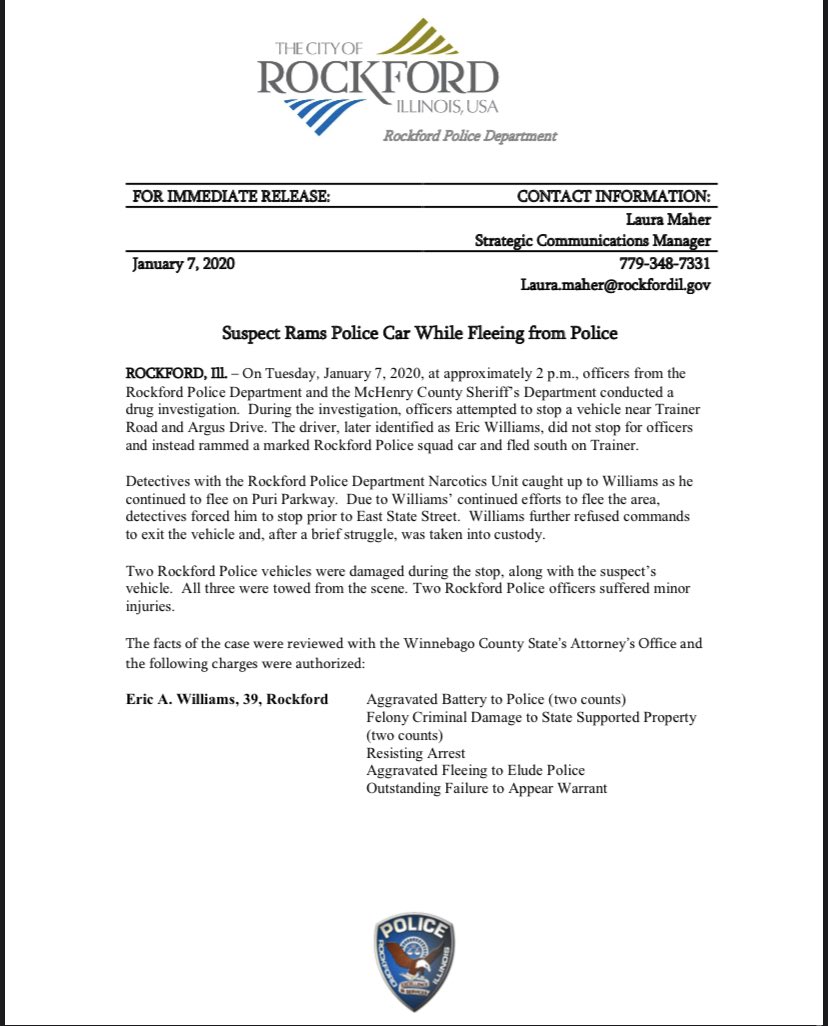 ---
Police did not log this call in their logs and still have yet to release information.
Update: Police labeled this violent crime as a "vehicle maintenance" call
---
Sources are reporting a scene with several officers that have their guns drawn. 
It happened on Puri Parkway, that is near State and Mulford.
Reports of several police officers from several agencies with their guns drawn.
This is the same area where the bank robbery/hostage situation happened the other day.
But this scene is on the NE side of the intersection.
Police have not released any information.   Please avoid this dangerous situation/area.
---
If you have information on this, you can contact us at RockfordScanner@Gmail.com
We will keep you anonymous.
If you do not want to contact the police directly, you can contact us  and we will relay your information to the proper agencies if needed, and keep you anonymous. http://rockfordscanner.com/contact-us/
---



Disclaimer: As you know the local police have encrypted, have not released any information, etc…
They rarely ever do release information to the public, since encrypting. So do not expect any updates.
The information that is posted was provided to us via various sources. So we can not guarantee the accuracy of this article.
We can only provide you the information that IS provided to us. If police and/or officials do release information, we will try to update this.
If you know of any corrections or errors, please contact us.
This is for entertainment purposes only.