---
---
Cherry Valley, IL — The Cherry Valley Police Department partnered with the Illinois Department of Transportation and law enforcement throughout the state for the enforcement campaign. From December 18, 2020 to January 4, 2021 the Cherry Valley Police Department ramped up its usual enforcement efforts and issued the following during the campaign:
• 24 Speeding
• 12 Unauthorized Window Treatment
• 7 Driving on Suspended/Revoked License
• 5 Electronic Communications Device
• 4 Uninsured Motor Vehicle
• 1 Improper Turn Signal
• 1 No Registration Light
• 1 Scott's Law
• 1 Unauthorized Lighting on Vehicle
• 1 Failure to Reduce Speed
Additionally, a total of 16 warnings were issued during the campaign.
The Illinois Drive Sober or Get Pulled Over campaign is administered by IDOT with federal highway safety funds.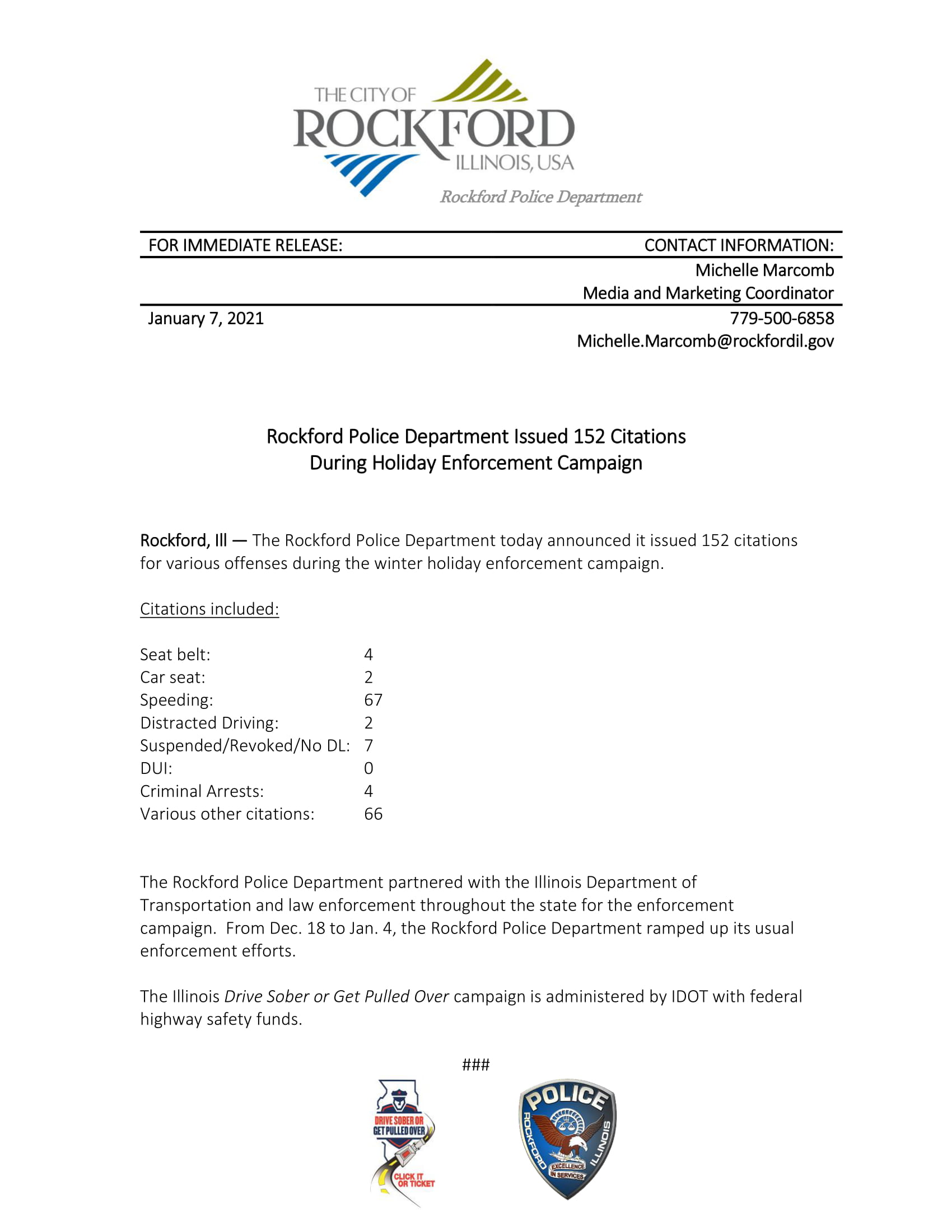 ---
Please take a second and hit that SUBSCRIBE button below,
to show your support for Rockford Scanner!
---