---
---
You can follow us on Twitter, Youtube, Facebook.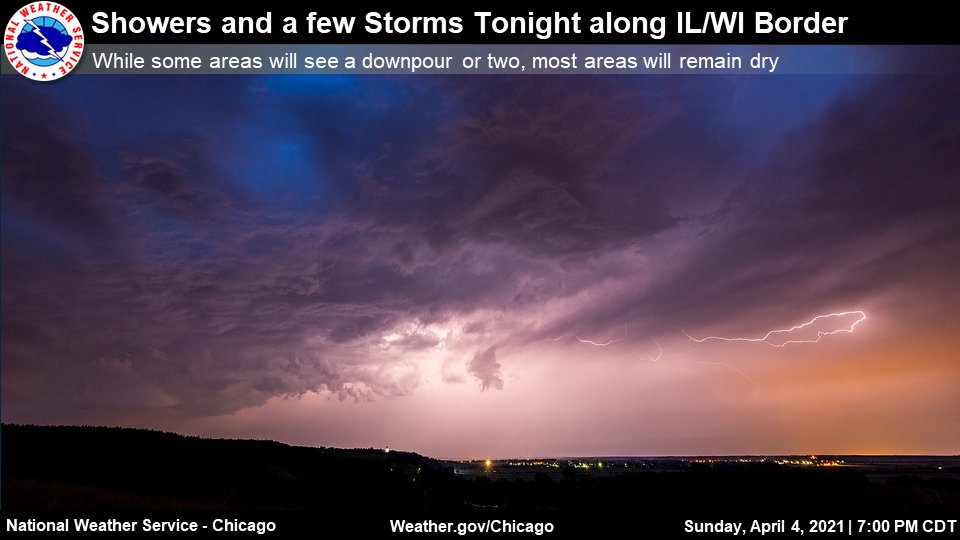 Don't be surprised by a rumble of thunder or two after midnight if you live along the IL/WI border. Severe weather is not expected, but a few storms may spit out small hail
Warm and breezy conditions tomorrow. There is a small chance for showers near the WI/IL state line tonight into the morning but most areas will stay dry. Highs in the 70s through Wed. (cooler near the lake) with the best chance for showers and t-storms Wednesday PM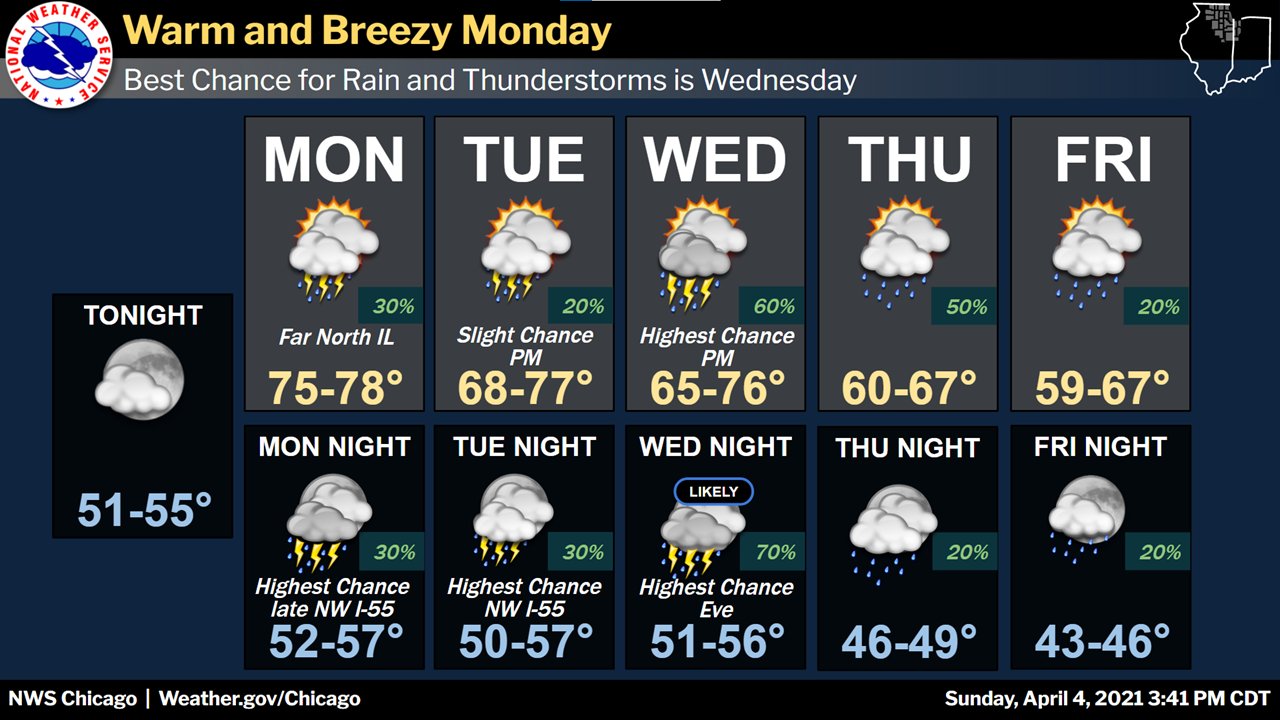 ---
All parties involved are innocent, until proven guilty in a court of law. We can only provide information that IS provided to us.  As you know, the local police encrypted and are not transparent. Some information may not be accurate. If there are any errors please let us know so we can try to possibly correct the errors.  Several people have asked questions, and we have tried to answer as many as possible on our FAQ page.  You can follow us on Twitter, Youtube, Facebook.