---
---
You can follow us on Twitter, Youtube, Facebook.
From the NWS:
Here is a *rough* timeline of storm chances tonight.
Storm chances will peak in the 1-4 AM window,
along with the severe potential.
From the models, it appears on the outskirts. 
But the potential still does exist. 
More so, the further East you travel.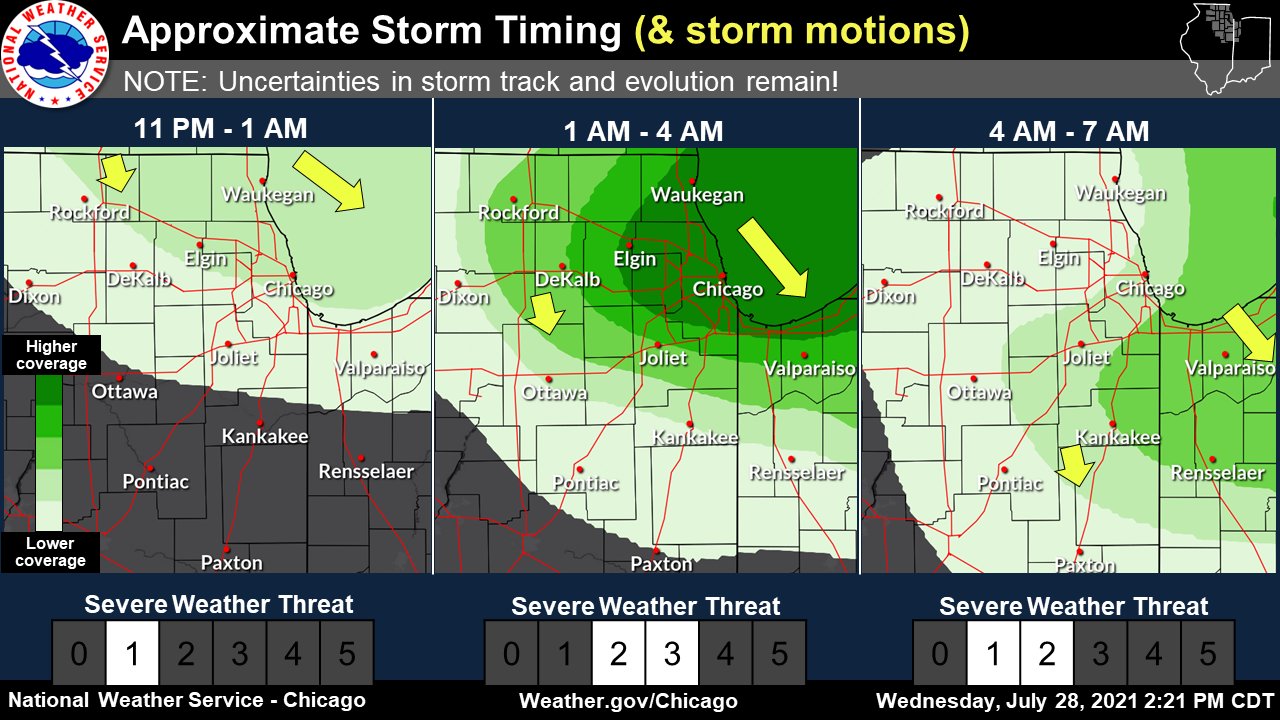 [2:52 PM 7/28] We continue to monitor a potential for severe weather tonight. A line of storms capable of downing trees and powerlines exists, but uncertainty in where the core of strongest winds tracks remains! Main time window ~midnight-5am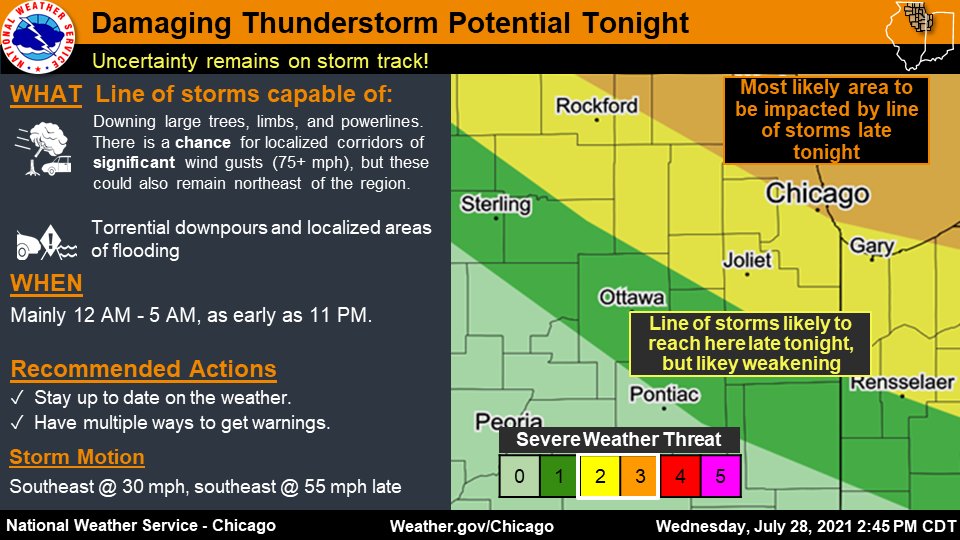 ---
All parties involved are innocent, until proven guilty in a court of law.

As you know, the local police encrypted and are not transparent.

Some information may not be accurate. If there are any errors please

let us know so we can try to possibly correct the errors. 
Several people have asked questions, and we have tried to answer as many as possible on our FAQ page.