---
---
You can follow us on Twitter, Youtube, Facebook.
Update: Rockford Fire Department were dispatched to the 300 block of Cameron ave in reference to a structure fire, around 10 am this morning.  RFD arrived very quickly with approx. 29 firefighters that responded.  Fire and smoke were showing from the 2nd floor.
Rockford FD laid down a hose to do an interior attack. Heavy smoke was coming from 1 apartment, and the fire was located inside a bedroom. RFD had the fire under control within 12 minutes of their arrival. 
Two children that were ages 5 and 6, jumped from the 2nd floor window.  The 6 year old child was treated for smoke inhalation. The mother and 2 other children were able to escape safely down the stairs. Red ross is assisting the family. Estimated damages are approx. $20,000.00.  RFD is investigating the cause of the fire. 
---
Sources are reporting there was a fire at a local housing complex. 
It happened earlier today in the 300 block of Concord. 
Reports of heavy smoke and flames were showing when RFD arrived. 
A child was injured during the fire, unknown on their condition. 
Still developing. 
---
Update from RFD: 
Structure fire at 300 Cameron Avenue in a three story residential apartment building.
1 child being transported. Fire is under control.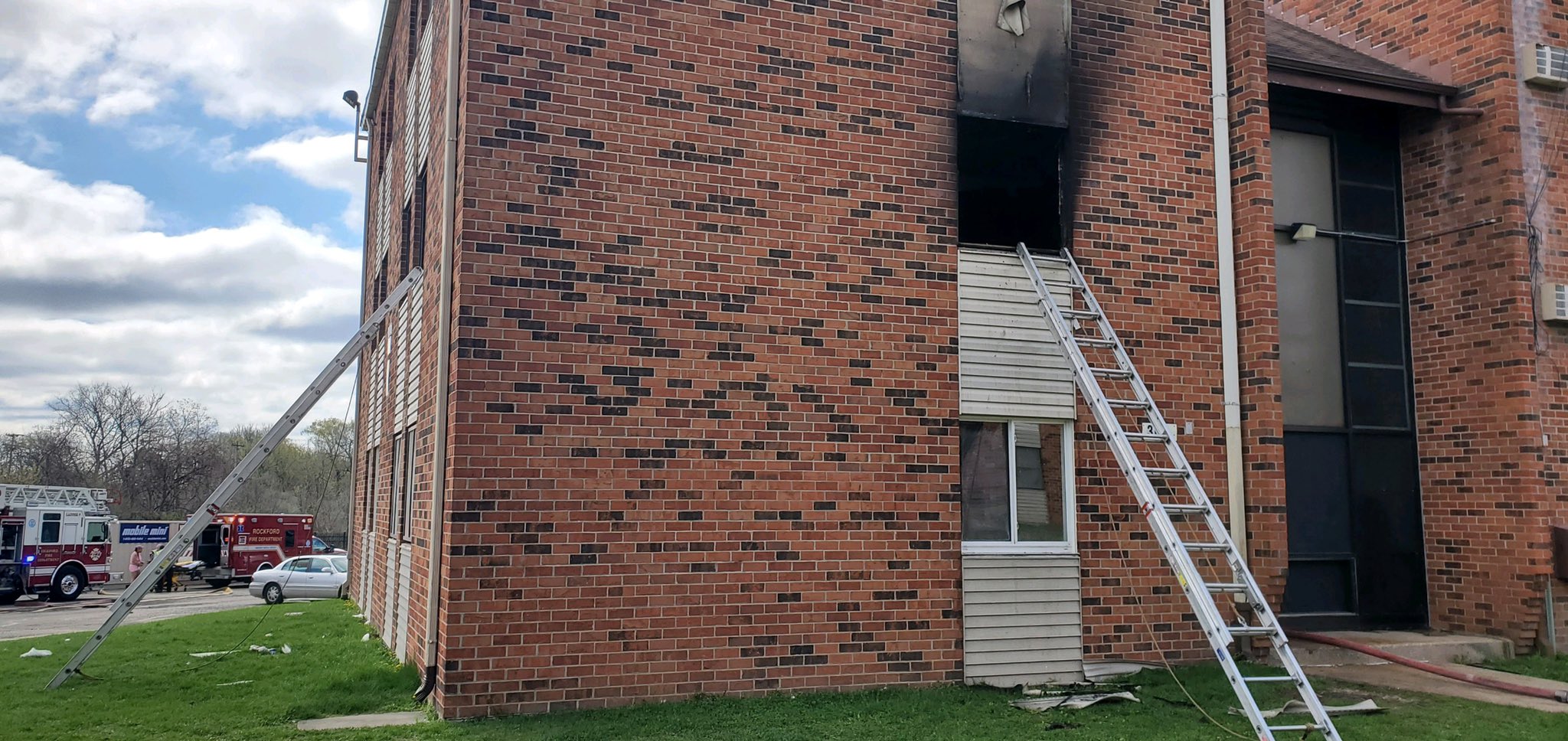 ---
All parties involved are innocent, until proven guilty in a court of law. We can only provide information that IS provided to us.  As you know, the local police encrypted and are not transparent. Some information may not be accurate. If there are any errors please let us know so we can try to possibly correct the errors.  Several people have asked questions, and we have tried to answer as many as possible on our FAQ page.  You can follow us on Twitter, Youtube, Facebook.