---
---
You can follow us on Twitter, Youtube, Facebook.
From WCSO:
UPDATE: T-Mobile and Sprint service to 911 has been restored. If you continue to experience issues and still need to reach 911 outside the City of Rockford, please call 815-282-2600. If you are inside the City, call 815-966-2900.
---
---
---
Attention T-Mobile and Sprint users!! T-Mobile and Sprint customers are currently unable to call 911. T-Mobile and Sprint are working on the issue. This is not unique to our area. If you need us, you can call us at 815-966-2900. It is important that everyone save that number. If you are outside of the City of Rockford but within Winnebago County, please call our friends at WCSO 911 at 815-282-2600.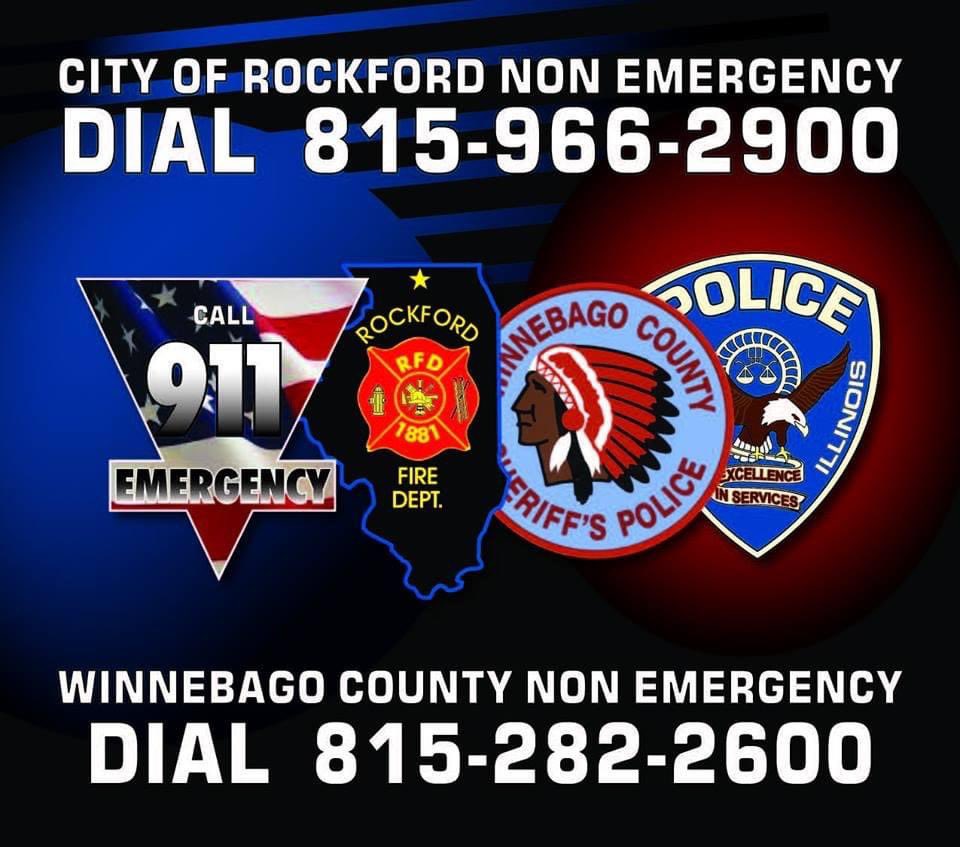 ---
All parties involved are innocent, until proven guilty in a court of law.

As you know, the local police encrypted and are not transparent.

Some information may not be accurate. If there are any errors please

let us know so we can try to possibly correct the errors. 
Several people have asked questions, and we have tried to answer as many as possible on our FAQ page.