---
---
If you have any information: 
RockfordScanner@Gmail.com
---
Thank you RPD
From the RPD:
Public Assistance Needed in Locating Attempted Murder Suspect
ROCKFORD, IL – On Wednesday, April 6, 2022, at approximately 12:05 a.m., Rockford Police
officers responded to 1317 Broadway (W & S Food & Liquor) for reports of a shooting victim.
The victim, a 28-year-old male, suffered a gunshot wound to the head. He was transported to a
local hospital and his injuries were determined to be non-life-threatening. Witnesses advised
that the victim was in a verbal altercation with an adult male who was accompanied by an adult
female. The adult male exited the store, retrieved a gun from a vehicle, reentered the store, and
shot the victim. Both the male suspect and female fled the store in a dark-colored sedan.
Rockford Police Detectives conducted a follow-up investigation into the incident, and identified
the suspect as 32-year-old Bernard Simmons III. After a review of the facts of the case, the
Winnebago County State's Attorney's Office authorized the charges listed below. On Monday,
April 18, 2022, a warrant was obtained for Simmons' arrest, who remains at large at this time.
Bernard Simmons III, 32, Rockford
Attempted Murder
Aggravated Unlawful Use of a Weapon
Aggravated Discharge
The charge against Simmons is merely an accusation. He is considered innocent unless proven
guilty in a court of law.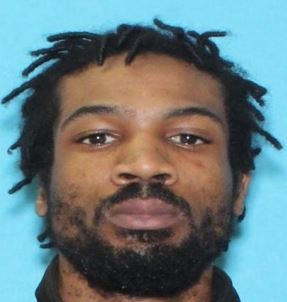 ---
If you have any information: 
RockfordScanner@Gmail.com
---
See a scene,
Snap a photo or video of the scene,
Send it to us at RockfordScanner@Gmail.com
---
You can follow us on Twitter, Youtube, Facebook.
All parties involved are innocent, until proven guilty in a court of law.

As you know, the local police encrypted and are not transparent.

Some information may not be accurate.
If there are any errors please let us know so we can try to possibly correct the errors. 

DO NOT go to a scene. Avoid the area.

Do NOT post the names of those involved in the comments. 

Several people have asked questions, and we have tried to answer as many as possible on our FAQ page. 

Sources: If the source is not listed above, then that means the source wanted to remain anonymous. 

Due to police encryption and the lack of transparency, we can not confirm any information that is posted. 




If officials do release information, and we become aware of it. We will try to update the posts. 

All our information is for entertainment purposes only.  

If something is not posted, then we are probably not aware of it. Email us at RockfordScanner@Gmail.com

You must read all our terms and services and the disclaimers below and agree to all of them. If not, then leave.