---
---
If you have any information: 
RockfordScanner@Gmail.com
---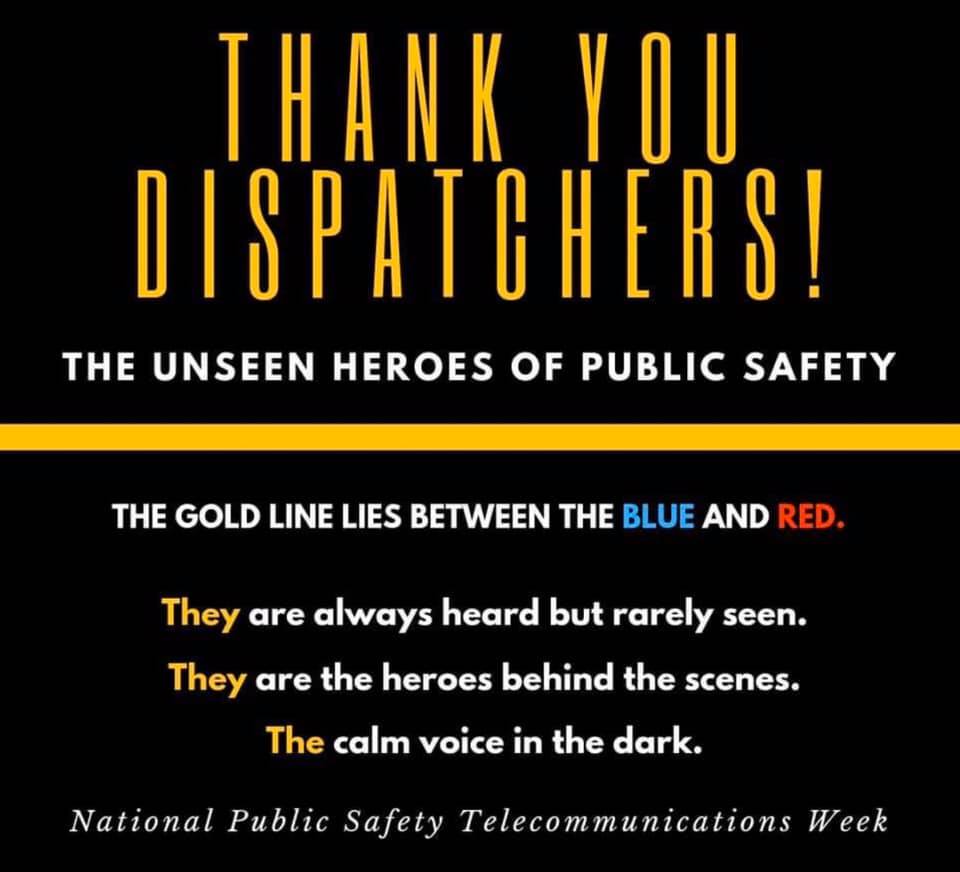 This week is National Public Safety Telecommunicators Week.  
Rockford Scanner wants to take a second and say "Thank You"
To all the public safety telecommunicators. 
Keep up the good work.   
**NOW ACCEPTING LATERAL APPLICATIONS!**
Continuous posting with applicant review around the 15th of every month!
**Updated residency 11/21 – Anywhere in Winnebago County or within 15 miles of City Hall**
You know what it takes and you have the skills to do it! Come join our team! (Hourly rate varies depending on experience.)
Must be a current Primary/Secondary PSAP/ECC or Dispatch Center employee to qualify for lateral pay.
https://www.governmentjobs.com/jobs/3468032-0/lateral-911-telecommunicator-police-lateral-applicants-only

---
If you have any information: 
RockfordScanner@Gmail.com
---
See a scene,
Snap a photo or video of the scene,
Send it to us at RockfordScanner@Gmail.com
---
You can follow us on Twitter, Youtube, Facebook.
All parties involved are innocent, until proven guilty in a court of law.

As you know, the local police encrypted and are not transparent.

Some information may not be accurate.
If there are any errors please let us know so we can try to possibly correct the errors. 

DO NOT go to a scene. Avoid the area.

Do NOT post the names of those involved in the comments. 

Several people have asked questions, and we have tried to answer as many as possible on our FAQ page. 

Sources: If the source is not listed above, then that means the source wanted to remain anonymous. 

Due to police encryption and the lack of transparency, we can not confirm any information that is posted. 




If officials do release information, and we become aware of it. We will try to update the posts. 

All our information is for entertainment purposes only.  

If something is not posted, then we are probably not aware of it. Email us at RockfordScanner@Gmail.com

You must read all our terms and services and the disclaimers below and agree to all of them. If not, then leave.