---
---
You can follow us on Twitter, Youtube, Facebook.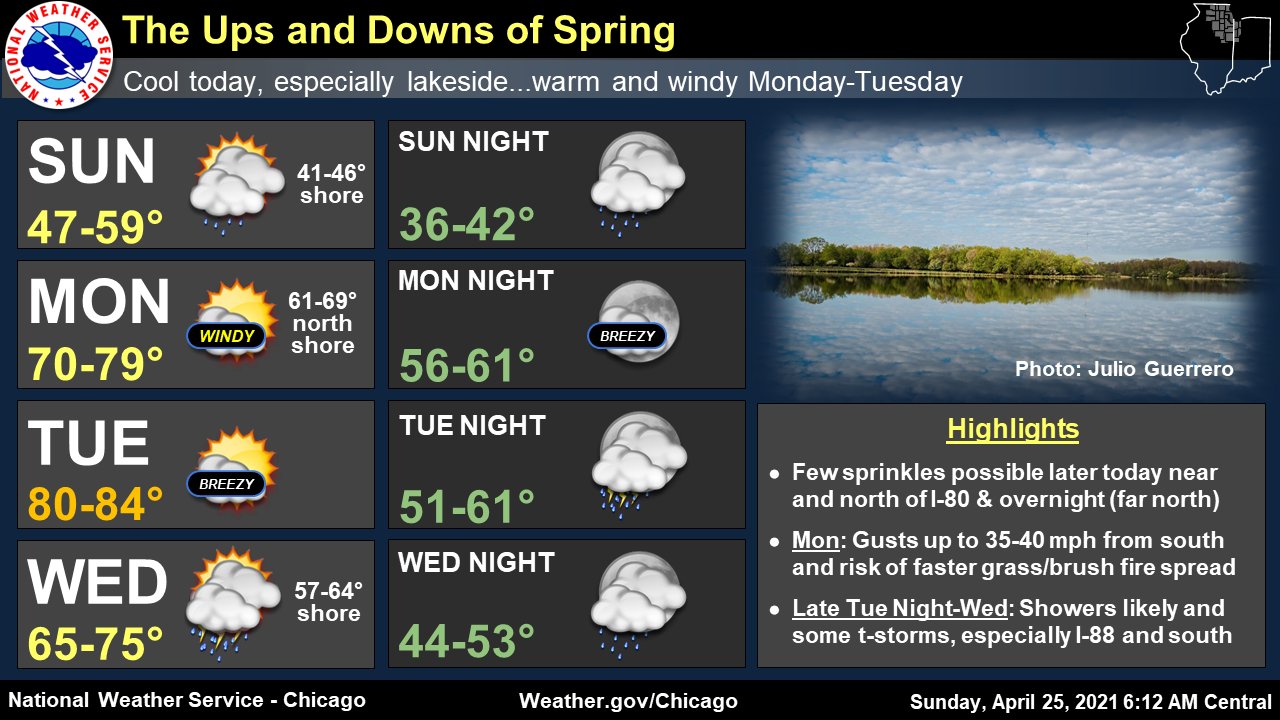 Cooler today & downright chilly near lake. Few sprinkles possible later today & again overnight but measurable rain unlikely. Big warm-up Monday but also 35-40 mph gusts from south & higher risk of fire spread. Summer-like Tue then shower threat & some storms mid-wk.
Much warmer conditions return tomorrow & Tuesday. With the warmer temperatures come windy conditions & an elevated threat for grass & brush fire spread on Monday. The next shower/storm chances develop as early as Tuesday night, but more so Wed-Wed Night S of I-88.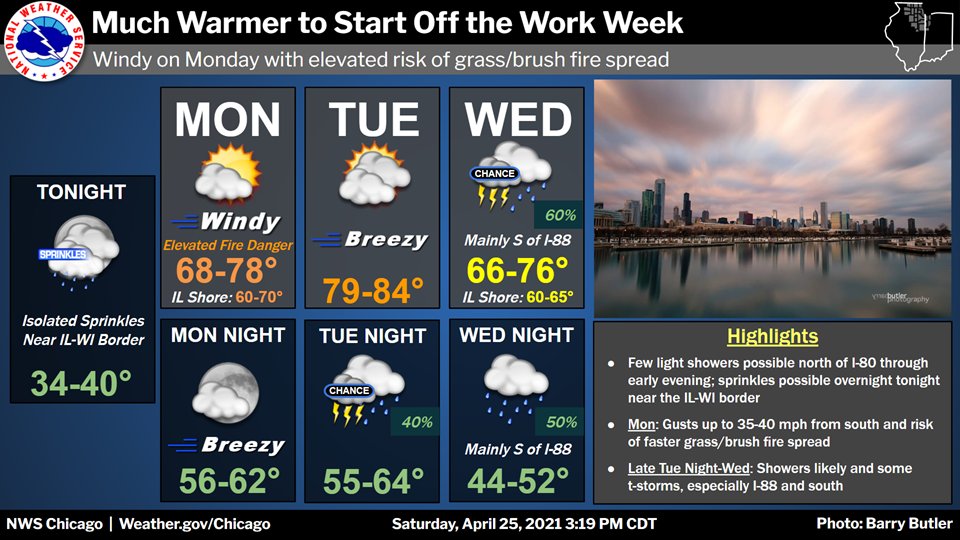 ---
All parties involved are innocent, until proven guilty in a court of law. We can only provide information that IS provided to us.  As you know, the local police encrypted and are not transparent. Some information may not be accurate. If there are any errors please let us know so we can try to possibly correct the errors.  Several people have asked questions, and we have tried to answer as many as possible on our FAQ page.  You can follow us on Twitter, Youtube, Facebook.