---
---
UPDATE from the Winnebago County Coroners Office: 
---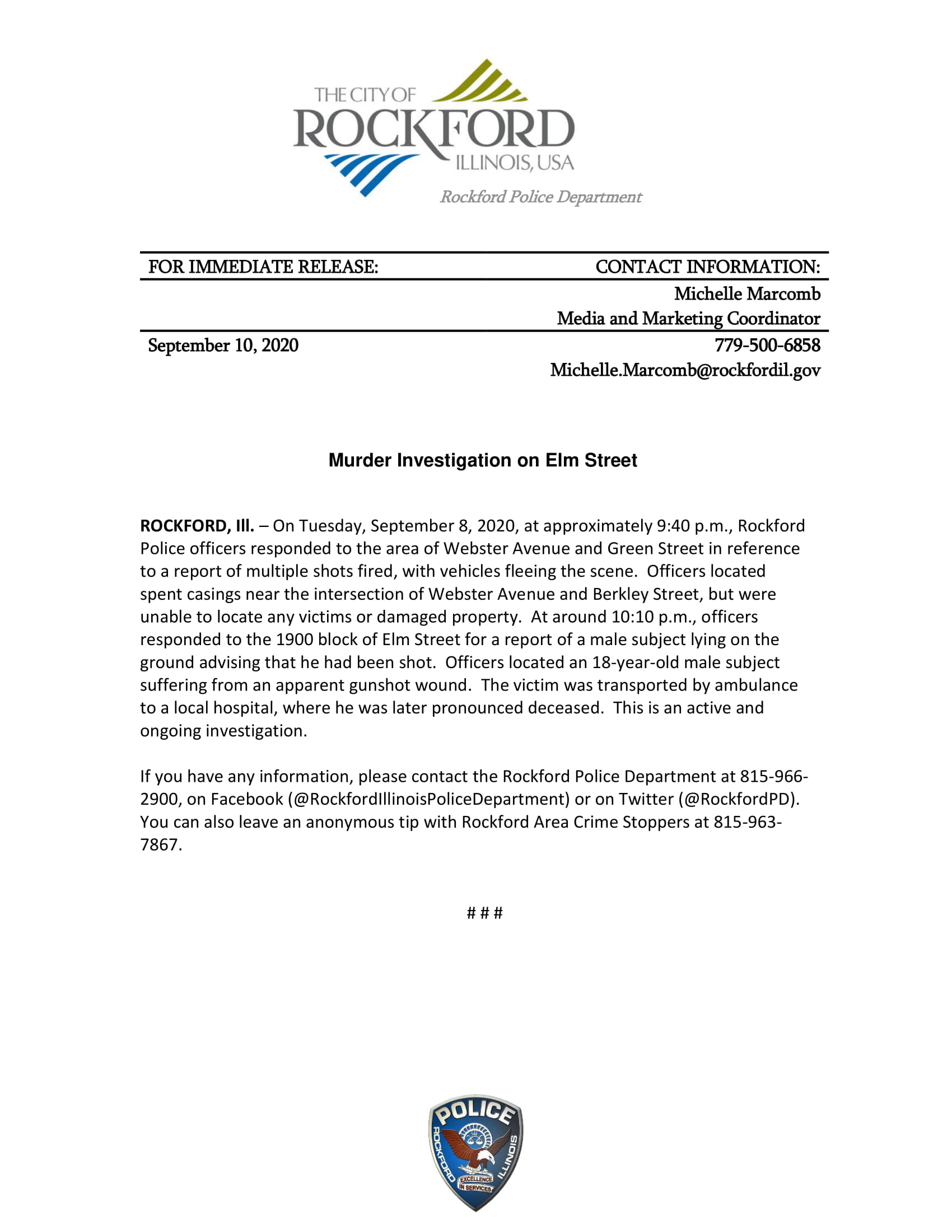 ---
Murder Investigation 10:10 PM- 1900 Elm Street.
Officers were dispatched to the area for a subject yelling from a rear yard.
A shooting victim was located and transported to a local hospital where he succumbed to his injuries.
The investigation is ongoing.
---
If you have information on this, you can contact us at RockfordScanner@Gmail.com
We will keep you anonymous.
If you do not want to contact the police directly, you can contact us  and we will relay your information to the proper agencies if needed, and keep you anonymous. https://rockfordscanner.com/contact-us/
---