---
---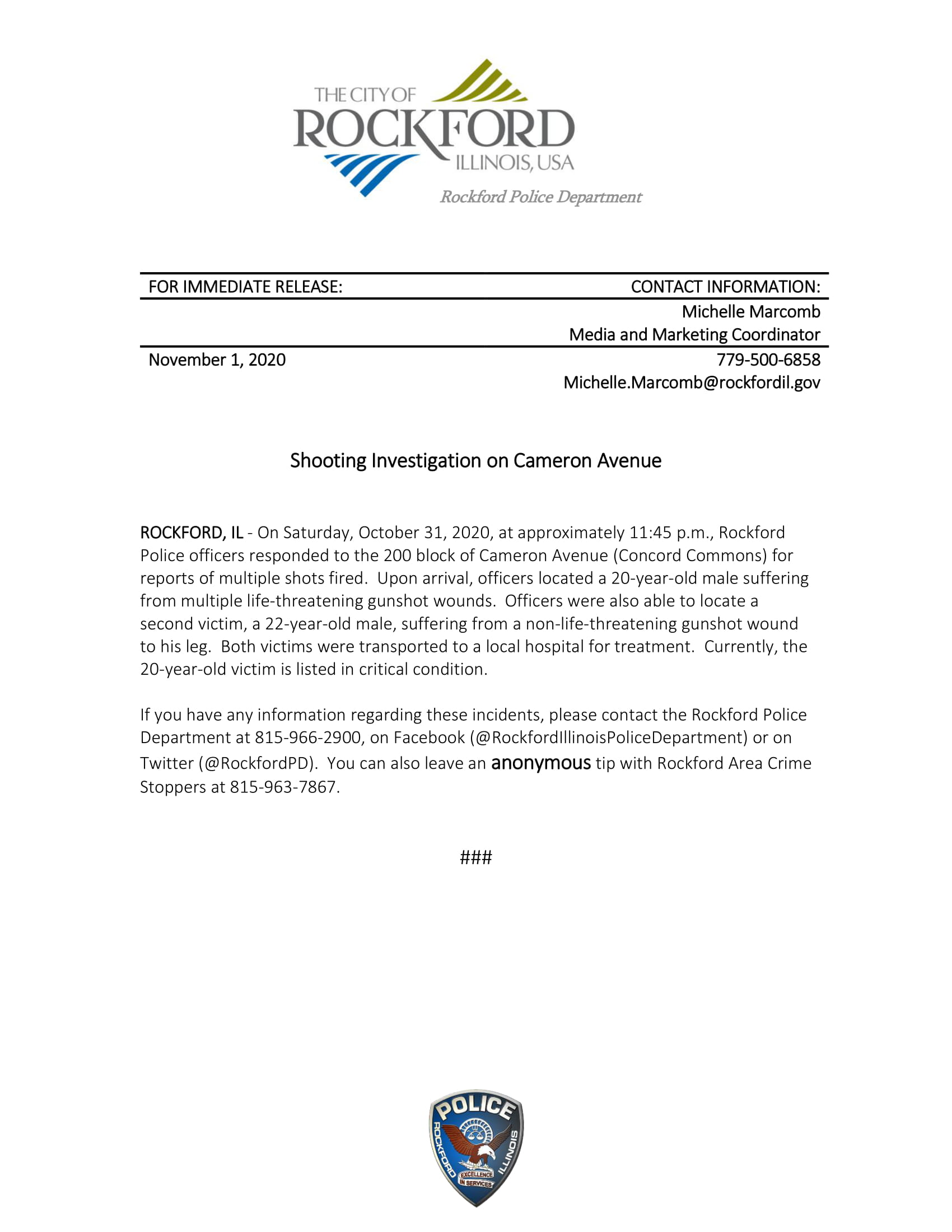 ---
Sources are reporting a shooting incident in Rockford. 
It happened just before midnight near the Concord Commons. 
Reports of suspects in 2 different vehicles were shooting at each other.
Source said they saw one of the vehicles involved fleeing.
It was described as a newer White Challenger. 
Approx. 40 gunshots were fired. 
Reports of 2  shooting victims  in the 200 block of Cameron.
Also reports of a possible self transport as well.
Still developing.
---
Please take a second and hit that SUBSCRIBE button below,
to show your support for Rockford Scanner!
---