---
---
You can follow us on Twitter, Youtube, Facebook.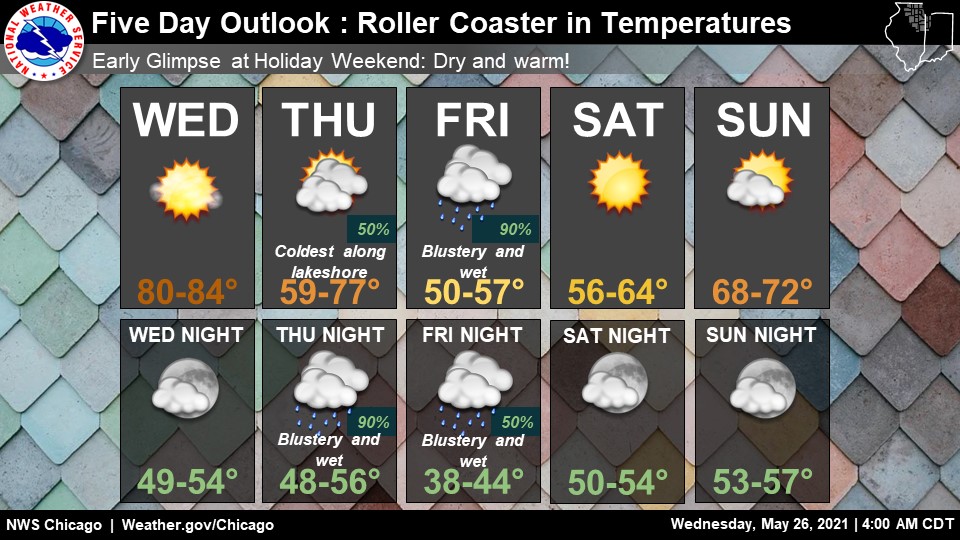 Showers will taper this morning giving way to a beautiful, warm, and sunny day.
A storm system will arrive Thursday night and Friday with blustery and wet conditions Friday.
Thankfully, this weekend is looking warm and dry.
We hate to break the news, but Friday is looking miserable.
A storm system will bring us blustery northeast winds off the like, waves of showers, and chilly temperatures.
Wind chills may not make it out of the 40s! The good news is we can use the rain
---

All parties involved are innocent, until proven guilty in a court of law. We can only provide information that IS provided to us.  As you know, the local police encrypted and are not transparent. Some information may not be accurate. If there are any errors please let us know so we can try to possibly correct the errors.  Several people have asked questions, and we have tried to answer as many as possible on our FAQ page.  You can follow us on Twitter, Youtube, Facebook.