---
---
You can follow us on Twitter, Youtube, Facebook.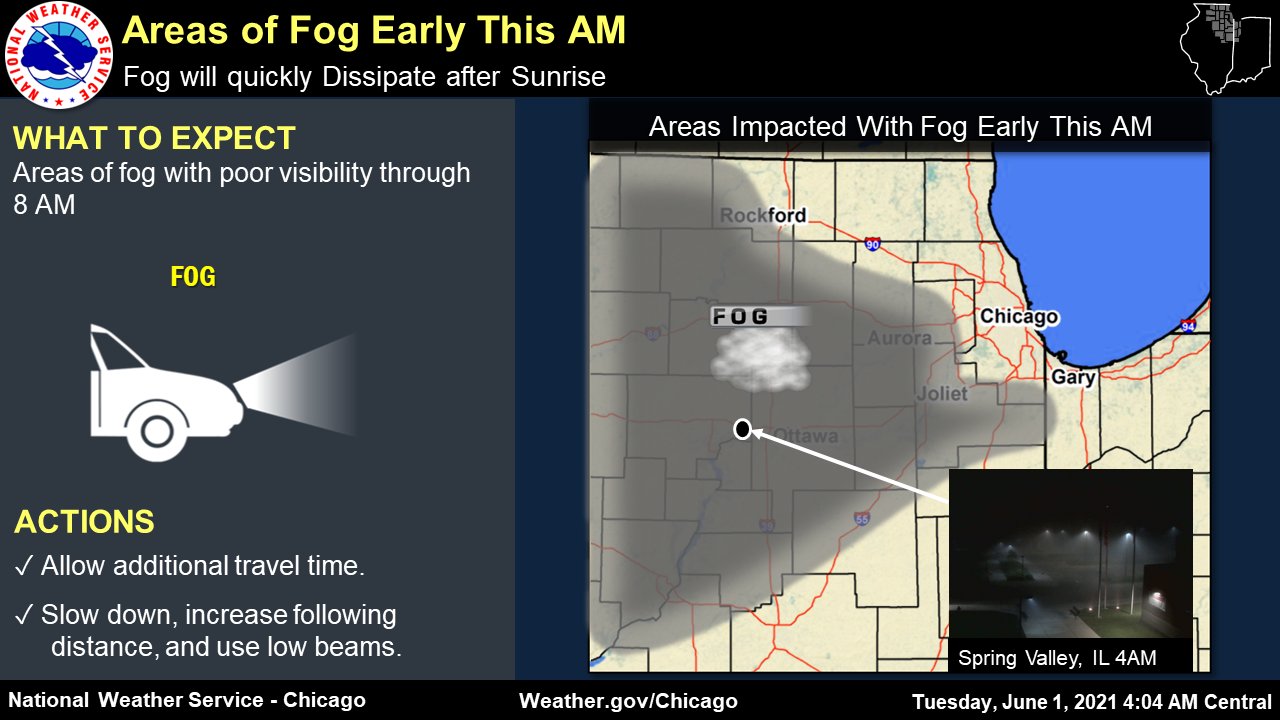 From the NWS: 
Areas of fog have developed across portions of the area. This fog is locally reducing the visibility to under a 1/2 mile, so motorists should be prepared for encountering areas with poor visibilities very early this AM. The fog will dissipate shortly after sunrise
Dry conditions are expected for much of northern IL for the next several Days. The best chance for showers and possible storms Wednesday into Thursday is looking to remain primarily south of I-80. Dry and more summer like weather will return for the end of the week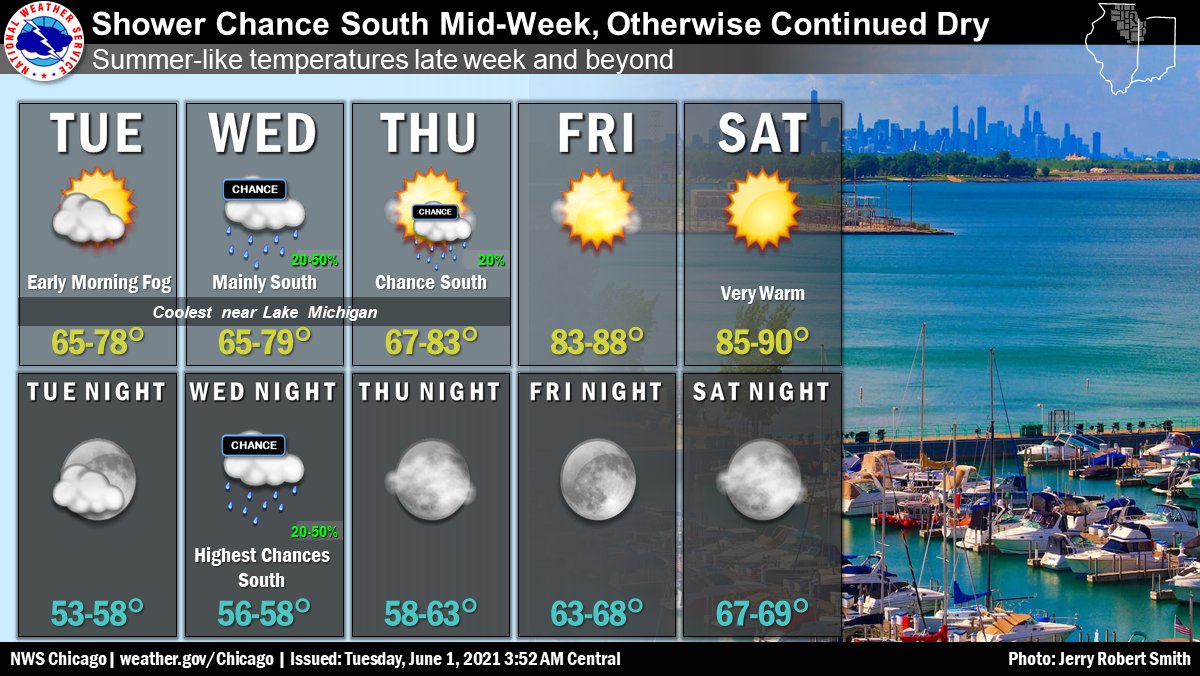 ---

All parties involved are innocent, until proven guilty in a court of law. We can only provide information that IS provided to us.  As you know, the local police encrypted and are not transparent. Some information may not be accurate. If there are any errors please let us know so we can try to possibly correct the errors.  Several people have asked questions, and we have tried to answer as many as possible on our FAQ page.  You can follow us on Twitter, Youtube, Facebook.