---
---
You can follow us on Twitter, Youtube, Facebook.
From Dekalb PD:
Officer Burke received a call Wednesday evening for a ssssssuspicious party in the 200 Block of N. 2nd St.
After exploring the downtown, the roughly 3ft. snake was safely captured by Officer Burke and Sgt.
Espy with the help of a citizen providing a pillow case.
The ssssssuspect was given to a qualified reptile handler in the area.
The reptile volunteer identified the snake as an albino milk snake, non-venomous.
Great job, guys!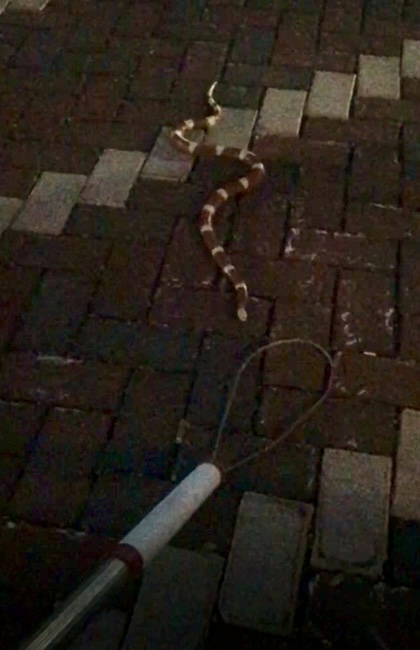 ---

All parties involved are innocent, until proven guilty in a court of law. We can only provide information that IS provided to us.  As you know, the local police encrypted and are not transparent. Some information may not be accurate. If there are any errors please let us know so we can try to possibly correct the errors.  Several people have asked questions, and we have tried to answer as many as possible on our FAQ page.  You can follow us on Twitter, Youtube, Facebook. 
Officer Burke received a call Wednesday evening for a ssssssuspicious party in the 200 Block of N. 2nd St. After exploring the downtown, the roughly 3ft. snake was safely captured by Officer Burke and Sgt. Espy with the help of a citizen providing a pillow case. pic.twitter.com/8PhjCbSpEy

— DeKalb Police (@DeKalbILPolice) May 28, 2021