---
UPDATE
:
---
NEW CHARGE: The suspect in custody for the deadly 6th St. shooting on Tuesday now faces a new charge. Today, the Winn. Co. State's Attorney's Office authorized a charge First Degree Murder. That's in addition to the 2 counts of Attempted Murder, 1 count Agg. Battery w/ Firearm
---
6TH STREET SHOOTING LATEST: The 30-year-old male victim shot on Tuesday at 6th St. and E. State has died from his injuries. His name is not being released at this time. Additional charges for the suspect, Jamie Pearson, are pending review by the SA's Office
---
6TH STREET SHOOTING ARREST: 28-year-old Jamie Pearson was taken into custody last night following Tuesday's shooting on 6th St. that injured 2 people. The incident was not random. He now faces attempted murder and aggravated battery charges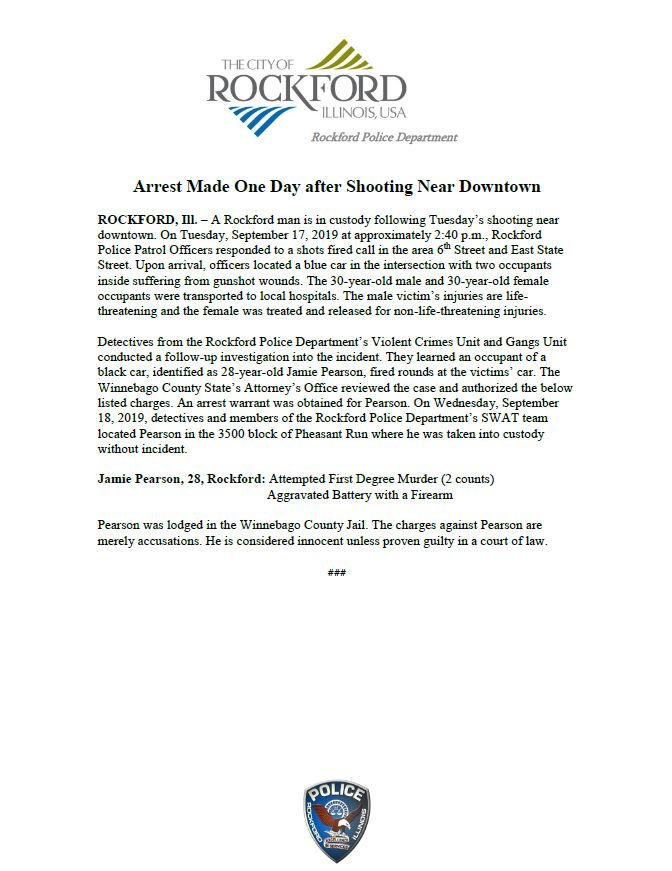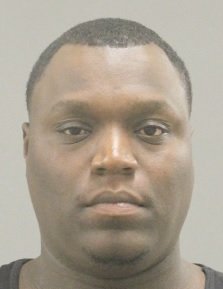 ---
Sources told us the suspect vehicle is a dark colored impala with tinted windows, damage to the driver side rear quarter panel, no hubcap on the passenger side, and no front plate. Last seen southbound on 6th st
---
Sources are reporting a shooting victim in Rockford. 
It happened just before 3 pm today near State and 6th st.
Reports of several shots were fired and one person was shot in the head.
A victim was reported to have been seen laying in the roadway.
Possible multiple victims but not yet confirmed.
Police have the area blocked off.
RPD has not released any information.
The suspect(s) are still roaming the streets of Rockford, police have not released any information on the incident or suspects
---
UPDATE: RPD released the following info: SHOOTING UPDATE: Initial investigation shows shots fired between two vehicles traveling SB on 6th near E. State. Two people struck in one vehicle – one has life-threatening injuries, unknown on other victim's condition at this time
NOTE: A local news station is reporting this to be a fatal shooting, but not yet confirmed.

---