---
UPDATE: Police said the alleged suspect, 38 year old Nicholas  August sexually assaulted the hostage during the hostage situation at the credit union. He was armed with a pellet gun.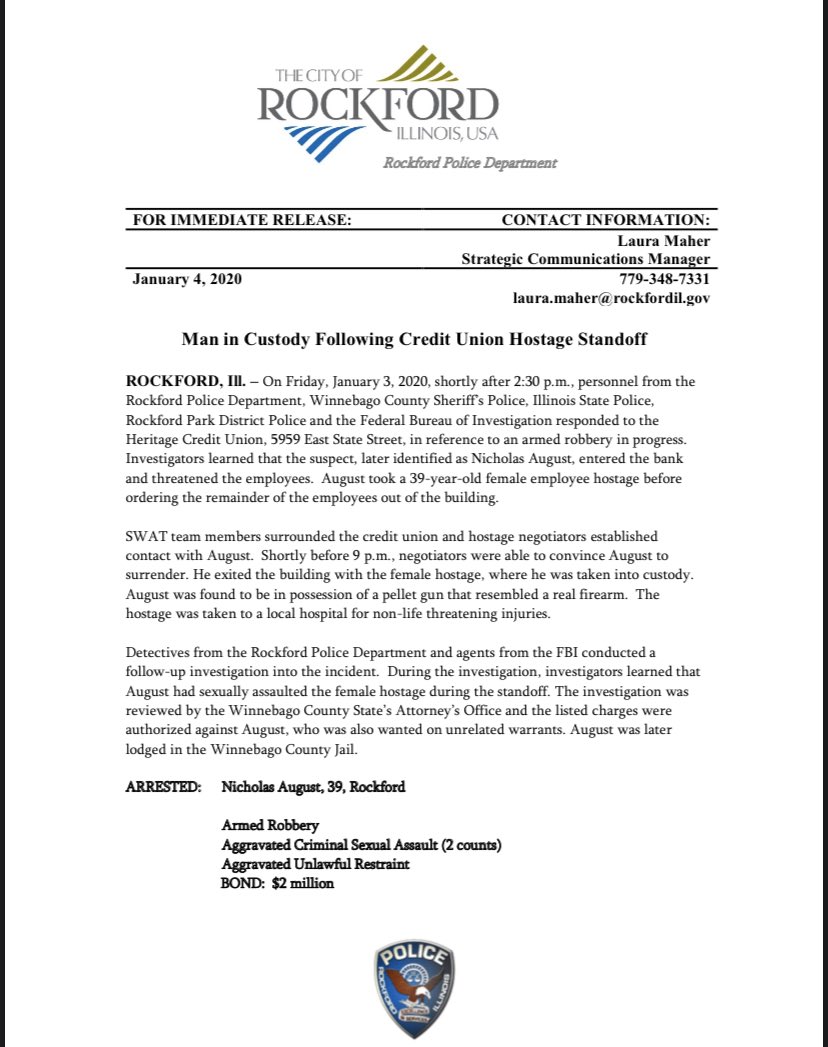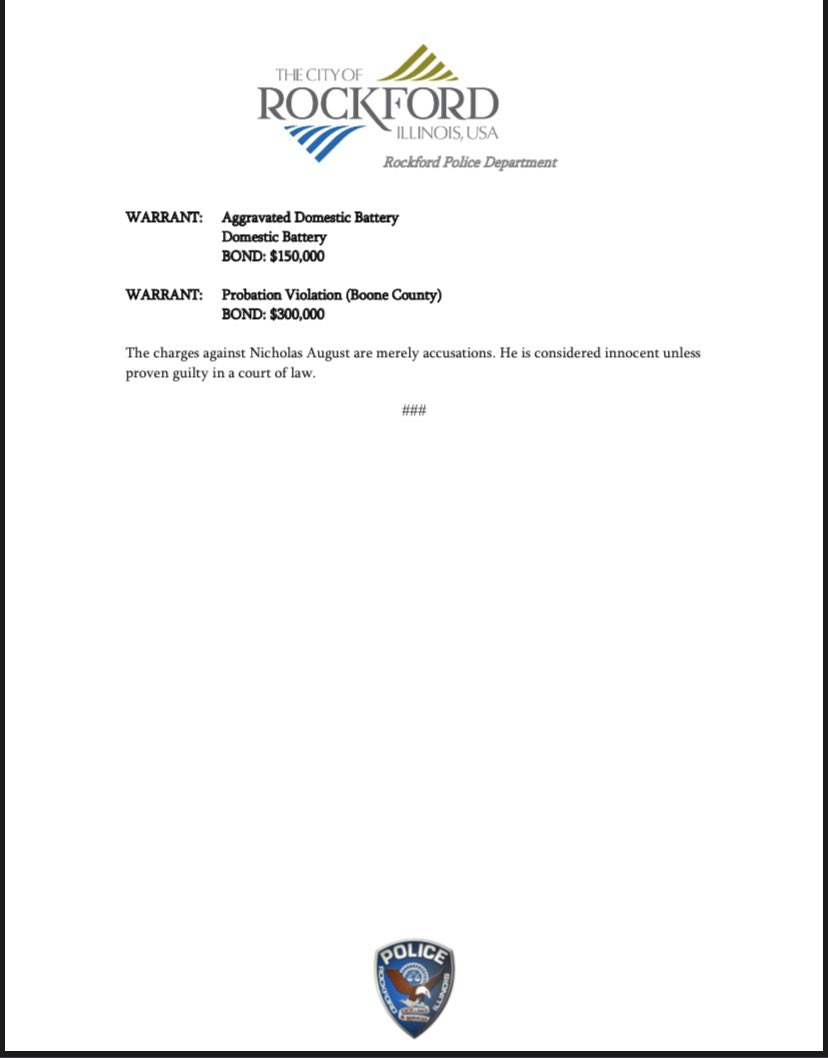 ---
The hostage is out and the suspect is in custody.  The hostage came out followed by the suspect.  The police took the hostage, and took her to a local hospital. The suspect was taken into custody.  Sources said the man was wanted on at least 1 warrant. And there is no confirmation on if the suspect and hostage knew each other. Other than from this incident. Police have not yet released the suspects name. But several sources have told us who the alleged suspect is. Once it is confirmed, we will post it.

---
At 7PM: UPDATE: At this time, one hostage is believed to be inside the credit union with the suspect. Officers are still working to resolve the incident peacefully.
---
ARMED ROBBERY: This afternoon at approximately 2:30 p.m. there was an armed robbery at the Heritage Bank on State and Mulford. The armed suspect has barricaded himself inside with one or more employees or customers. 
As on 6 pm, numerous police are on scene from many jurisdictions and agencies. And still more are arriving according to sources.  National media has picked up on the story, and we have been told they are pretty frustrated with the local police on the lack of transparency. The alleged suspect is reported to be a white male.  RPD has only confirmed 1 hostage.  Sources have told us there is more than 1 hostage, but again RPD has only confirmed the 1 hostage.  Last we heard the female bank manager was in good health and was calm, considering the situation.  They have backed off the media helicopters, and only reports of the police helicopter that is now in the area. They have the area blocked off, and traffic is a huge mess in the area. So please avoid the area.   Rockford Scanner staff wishes everyone involved to please be safe. Check back later for possible updates.
Sources told us that the alleged suspect is a man that is currently wanted by the local police. The man that sources have told and according to public records lives in Machesney Park and has prior arrests for weapons, resisting arrest, and agg. domestic battery.  But police have yet to confirm this.  Other news agencies are reporting the suspect might be related to one of the hostages.
But again, nothing is confirmed.
---
A female bank manager is being held hostage by a male suspect who implied he has a gun.
SWAT and many police are on scene. Avoid the area. 
---
 Sources are reporting many police working a scene at a local credit union. 
It happened just before 3 pm, at the Heritage Bank on E State st in front of the old Kmart.
(E State and Mulford )
Reports of numerous police, all with their guns drawn. 
Unknown what happened, but it is safe to say this is a very dangerous situation and to avoid the area. 
What sources have told us but not confirmed:  Robbery in progress, Possibly with the robbery suspects still inside.
RPD has not released any information. 
Still developing. 
UPDATE: RPD said: AVOID STATE AND MULFORD: Due to police activity, please avoid the area of State and Mulford.
---
If you have information on this, you can contact us at RockfordScanner@Gmail.com
We will keep you anonymous.
If you do not want to contact the police directly, you can contact us  and we will relay your information to the proper agencies if needed, and keep you anonymous. http://rockfordscanner.com/contact-us/
---



Disclaimer: As you know the local police have encrypted, have not released any information, etc…
They rarely ever do release information to the public, since encrypting. So do not expect any updates.
The information that is posted was provided to us via various sources. So we can not guarantee the accuracy of this article.
We can only provide you the information that IS provided to us. If police and/or officials do release information, we will try to update this.
If you know of any corrections or errors, please contact us.
This is for entertainment purposes only.