---
Sources are reporting a scene on Douglas in Rockford. 
Sources said it is related to the shooting and carjacking on Rockton ave.
Details on the shooting and carjacking at http://rockfordscanner.com/2019/09/30/rockford-scanner-another-shooting-in-rockford-still-developing/
Sources said police chased the suspect until it crashed on Douglas. It crashed into 2 parked vehicles.  The suspects got away from police. They are currently roaming the streets of Rockford still.
RPD has not provided any suspect information.
RPD has not confirmed the chase, only saying they responded to an accident on Douglas, per their release below.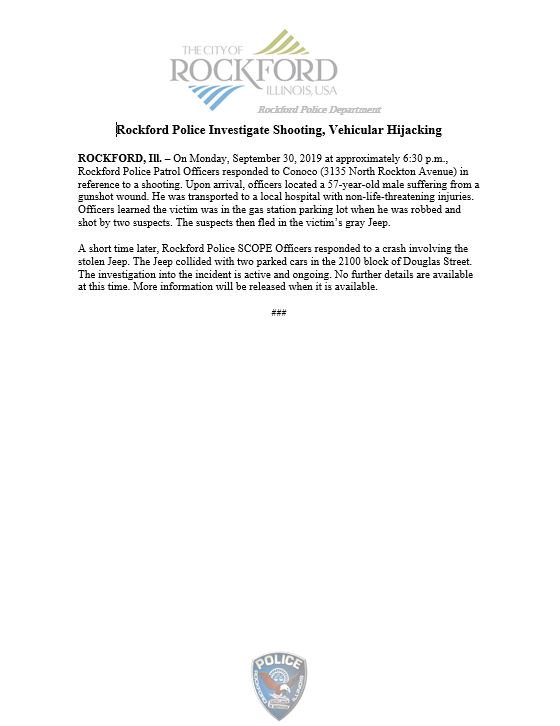 ---