---
T-MOBIL LATEST: The suspect, 37-year-old Joe Harris, was charged with Attempted Armed Robbery and UUW by a Felon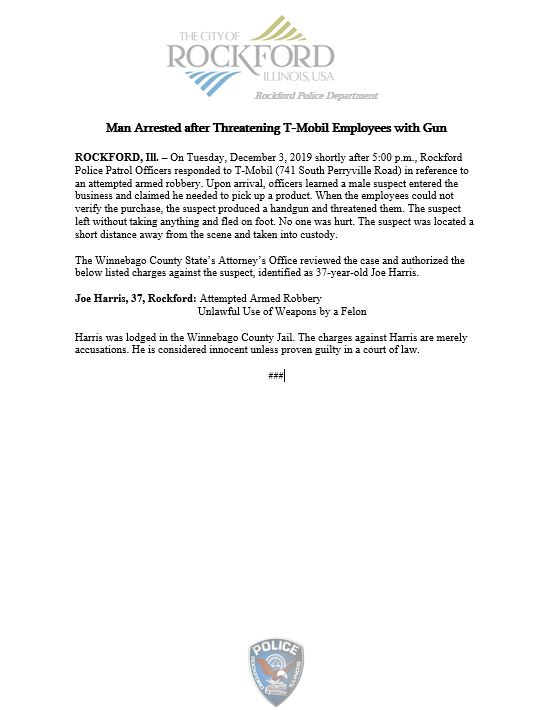 ---
T-MOBIL UPDATE: The suspect is in custody. Further information will be released when available.
---
RPD on scene of an attempted armed robbery at T-Mobil (741 S. Perryville). Suspect threatened employees with a gun and then left empty-handed. No one hurt. Incident still under investigation. More info to follow when available.
---
Sources are reporting a scene on the East side.

Numerous officers are working a scene near the (Chipotle, panera, t-mobile, etc…)   700 block of S Perryville.
We have been told this was a robbery with possible injuries.
As you know the police are encrypted and have not confirmed or released and information.
If they do we will update this.
---
---



Disclaimer: As you know the local police have encrypted, have not released any information, etc…
They rarely ever do release information to the public, since encrypting. So do not expect any updates.
The information that is posted was provided to us via various sources. So we can not guarantee the accuracy of this article.
We can only provide you the information that IS provided to us. If police and/or officials do release information, we will try to update this.
If you know of any corrections or errors, please contact us.
This is for entertainment purposes only.