---
---
Update: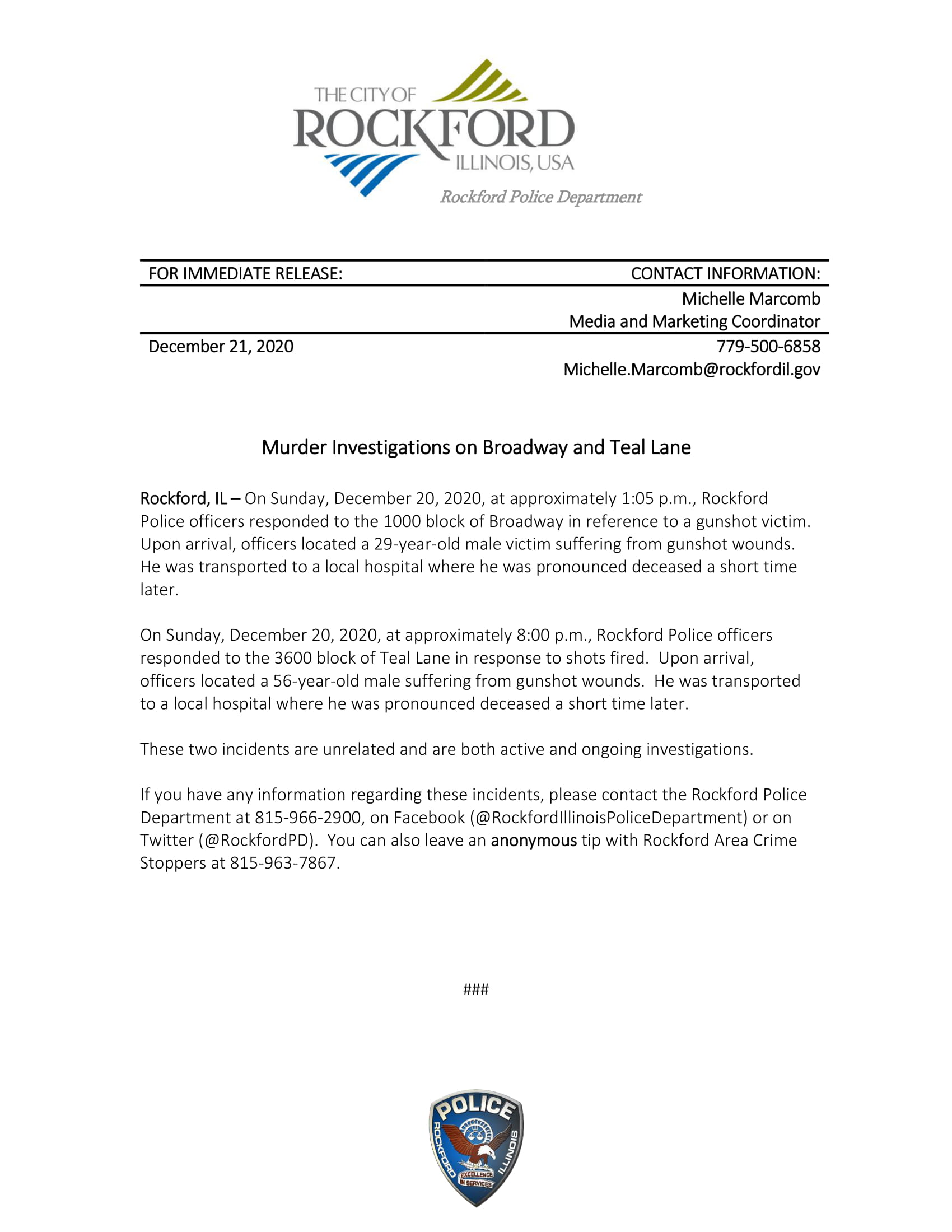 ---
Sources are reporting a serious shooting scene in Rockford.
It happened around 8 pm near Teal, on Rockford's West side.
That is located just SE of Riverside and Rockton.
Reports of several emergency personnel on scene.
Initial reports are saying a male approx. 56 years old has been shot in the chest with a small caliber weapon.
The victim has been transported to a local ER.
Unknown on his condition.  Sources at the hospital said the injuries were life threatening, but not yet confirmed.
No suspect information. Still developing.
UPDATE: RPD put out the following information: Shooting investigation in the 3600 block of Teal Lane. Please avoid the area.
Edit notes: Was originally reported as a male approx. 30 years old. 
---
Please take a second and hit that SUBSCRIBE button below,
to show your support for Rockford Scanner!
---