---
---
Update: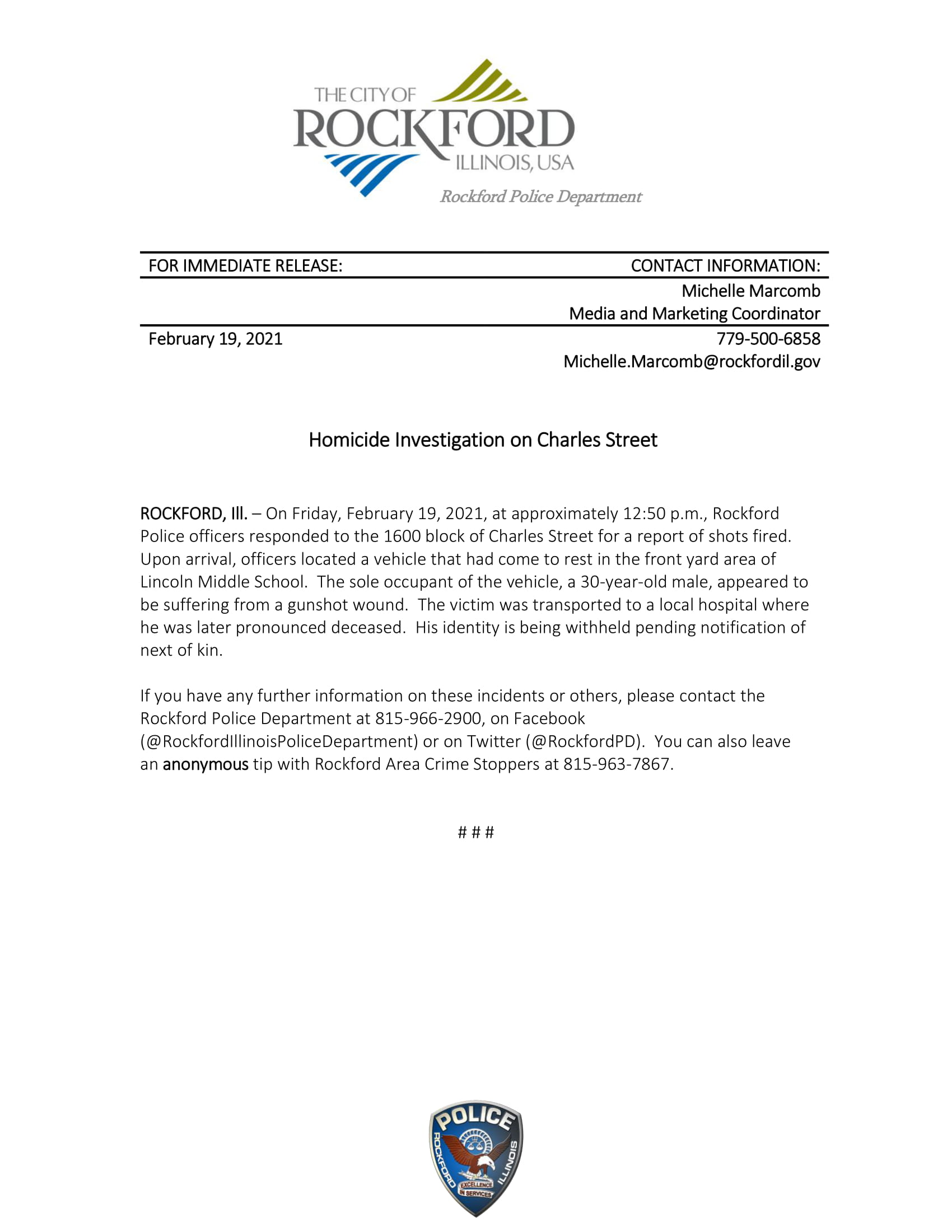 ---
UPDATE: RPD officers responded to a shots fired call in the 1600 block of Charles Street.
An adult male, suffering from an apparent life-threatening gunshot wound, was located in a vehicle that came to rest in front of Lincoln Middle School.
---
Sources said there was an accident/road rage incident and the shooting happened.
Officials have not confirmed this yet. 
Police have only confirmed a shooting "near the school"
---
Shooting investigation near Lincoln Middle School.
This is not school related nor does it involve a student or staff.
Please avoid the area. More details to follow.
---
The victim is a male approx 35 years old. (Not a student) 
The victim was shot in the head. 
---
Note: Initial reports said it happened at the school.
---