---

UPDATE: (Wait a second for the video to load below)

---
A suspect fired a gun at 2 Rockford Police officers.
The suspect is reported to be in custody.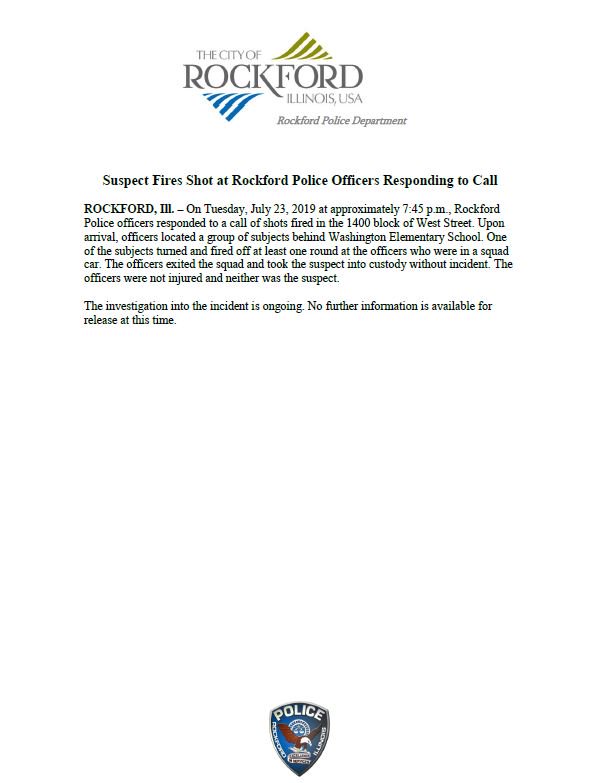 ---
Sources are reporting a scene on the West side. 
Sources said a person was shot near Washington School in Rockford.
That is near West st.   1421 West st.
Unconfirmed reports are saying this is an officer involved shooting incident.
Many officers from numerous jurisdictions are on scene.
Sources said there are approx. 30 different squad cars and officers working this scene.
RPD has yet to confirm this or release any information.
This is still developing.

---