---
HARRISON SHOOTING UPDATE:

---
The adult male victim shot in the 4900 block of Harrison Avenue succumbed to his injuries at a local hospital. His identity is not being released at this time. RPD investigating the incident as a murder.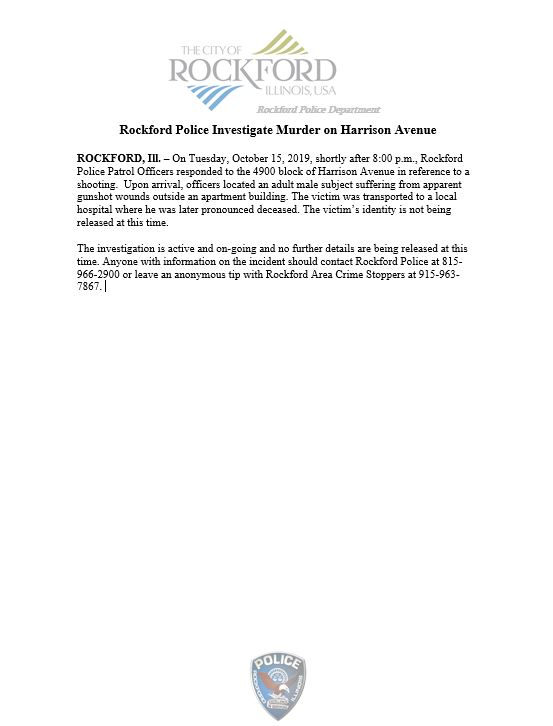 ---
Sources are reporting a shooting victim in Rockford.
Sources are reporting numerous emergency personnel working a shooting scene in the 4900 block of Harrison ave, around 8:15 pm.
Reports of several gunshots were fired and one person was struck by the bullets.  Unknown on the severity of the injuries.
Update: The male victim around 30 years old was shot in the back. Life threatening injuries, according to sources.
Suspects are reported to be 2 black males, that fled on foot behind the apartment complex. Then got into a smaller Gray vehicle that was last seen on Harrison.
If you have any information, please call the RPD.
RPD has not yet released any information at this time.
UPDATE from the RPD on the 2 different shooting scenes: RPD on scene of 2 separate shootings: one person shot in the 4700 block of Harrison. That victim was transported to hospital, condition unknown at this time. Location of second shooting still unclear, but female victim suffered non-life-threatening wound to arm.
---