---
SHOOTING LATEST: Victim was on a bicycle on 9th Ave. when he was approached by a vehicle and shots were fired. Anyone with information should call RPD at 815-966-2900 or @Rockfordcrime at 815-963-7867.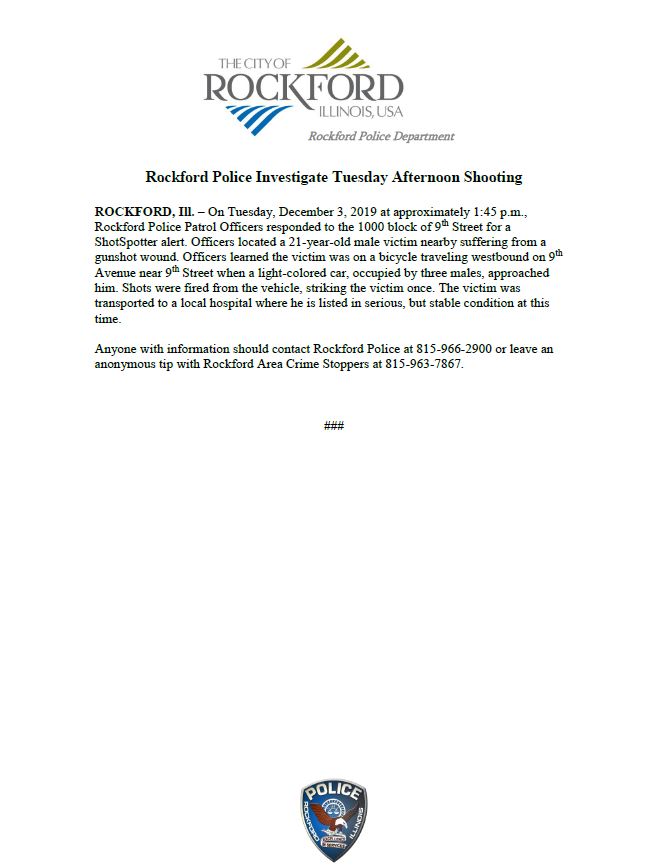 ---
Sources are reporting a shooting victim in Rockford

Details are still coming in. Reports of at least one shooting victim near 9th st and 11th ave
The shooting victim is in the nearby tree line, near the tracks
We have been told the injuries are possibly life threatening, but not confirmed
No suspect information, Still developing
SHOOTING UPDATE: Male victim struck by gunfire at 9th St/9th Ave. in serious, but stable condition
Photo by RS Source
---
---



Disclaimer: As you know the local police have encrypted, have not released any information, etc…
They rarely ever do release information to the public, since encrypting. So do not expect any updates.
The information that is posted was provided to us via various sources. So we can not guarantee the accuracy of this article.
We can only provide you the information that IS provided to us. If police and/or officials do release information, we will try to update this.
If you know of any corrections or errors, please contact us.
This is for entertainment purposes only.