---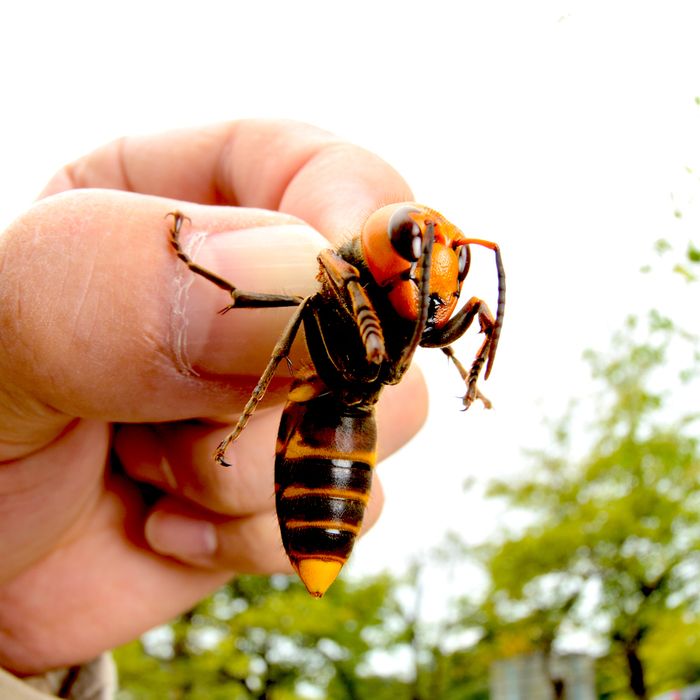 Two of the wasps — the world's largest hornet species — were discovered late last year in Washington state, and scientists have since been trying to track the invasive insects to eradicate them.
But how did the Asian giant hornets — which have orange and black markings and are nearly 2 inches long — make it to America?
Karla Salp, a spokesperson for the Washington State Department of Agriculture, said it was unclear how the hornets, which reportedly kill up to 50 people a year in Japan, arrived in the U.S.
"Normally, though, they are unwitting hitchhikers on something (like shipping containers) or someone," Salp told AFP.
The two hornets spotted in Blaine, Washington, were found in December. One was alive and flew off, while the second was dead, said Paul van Westendorp, an apiculturist in British Columbia.
He said the only actual nest of hornets found in North America was discovered on Vancouver Island and destroyed. A specimen was also found in White Rock, British Columbia, last November.
Scientists suspect there are probably more of the insects than just the two spotted last year, which is why a public outreach campaign has been launched to help with eradication efforts.
"During this trapping season and with the help of public education and encouragement to report suspected sightings, we hope to have a better idea of where they are as well as to eradicate them if we can," Salp said.
Scientists warn that unless the insect is eliminated in the next couple years, it could spread in North America and become permanently established.
Salp said the hornets, which are native to East Asia and Japan, don't usually attack people, but they are known for decimating honeybee colonies.
"In general, people do not need to worry," she said. "As long as you don't step in a nest or approach a beehive they have taken over, there is a fairly low risk that you will be stung.
"That being said, if you are stung, their venom is more toxic than that of local bees and wasps, and they have more of it," she added.
Source: CBS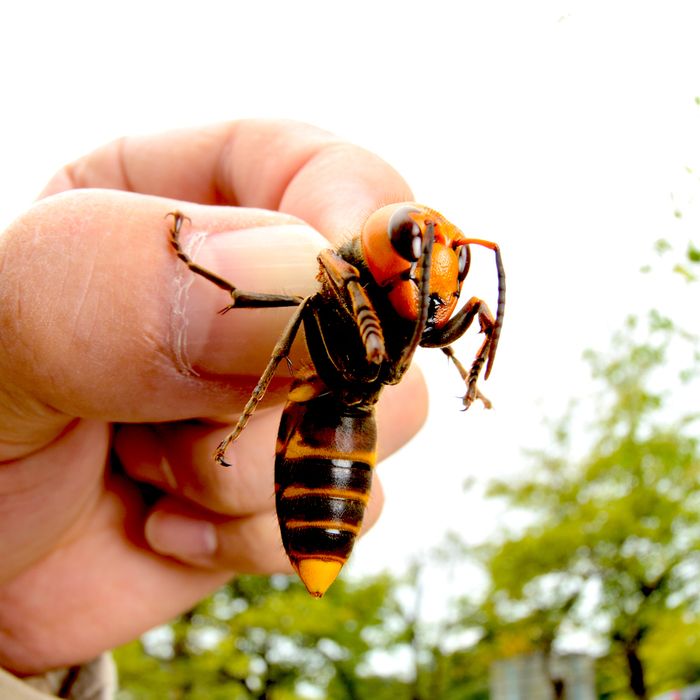 ---
If you have information on this, you can contact us at RockfordScanner@Gmail.com
We will keep you anonymous.
If you do not want to contact the police directly, you can contact us  and we will relay your information to the proper agencies if needed, and keep you anonymous. http://rockfordscanner.com/contact-us/
---



Disclaimer: As you know the local police have encrypted, have not released any information, etc…
They rarely ever do release information to the public, since encrypting. So do not expect any updates.
The information that is posted was provided to us via various sources. So we can not guarantee the accuracy of this article.
We can only provide you the information that IS provided to us. If police and/or officials do release information, we will try to update this.
If you know of any corrections or errors, please contact us.
This is for entertainment purposes only.