---
UPDATE: IN CUSTODY: Michael Rodriguez, who was wanted on a warrant, is now in custody following an ongoing investigation by the Rockford Police Department's Sensitive Crimes Unit.
---
On September 25, 2019, officers responded to a local hospital in reference to a sexual assault.
Officers learned an adult female victim was sexually assaulted. The suspect was later identified as 32-year-old Michael Rodriguez.
We are seeking the public's help in locating him.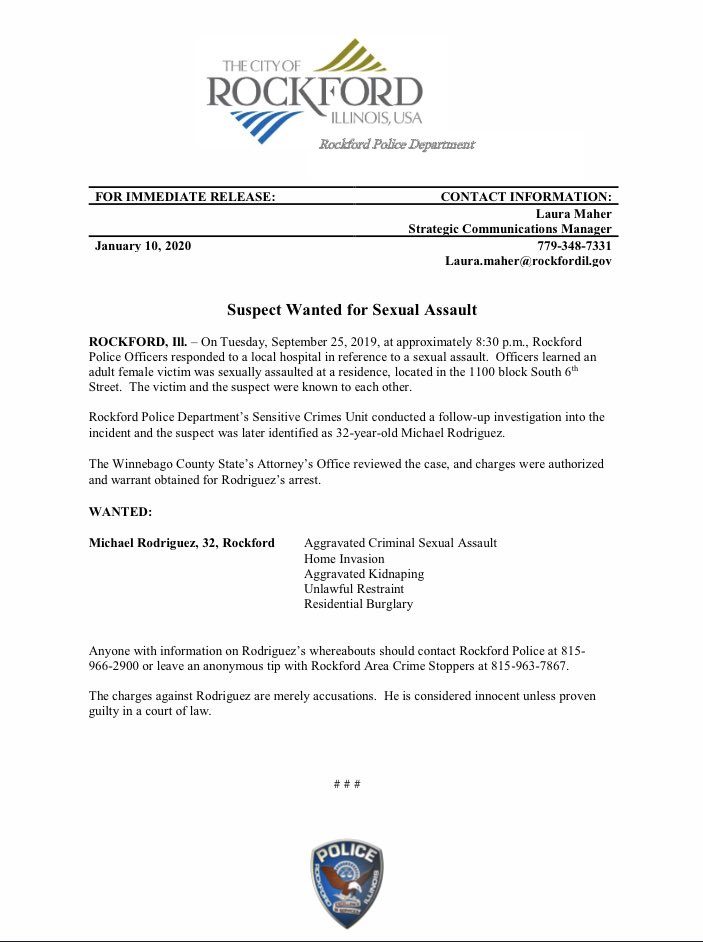 ---
If you have information on this, you can contact us at RockfordScanner@Gmail.com
We will keep you anonymous.
If you do not want to contact the police directly, you can contact us  and we will relay your information to the proper agencies if needed, and keep you anonymous. http://rockfordscanner.com/contact-us/
---



Disclaimer: As you know the local police have encrypted, have not released any information, etc…
They rarely ever do release information to the public, since encrypting. So do not expect any updates.
The information that is posted was provided to us via various sources. So we can not guarantee the accuracy of this article.
We can only provide you the information that IS provided to us. If police and/or officials do release information, we will try to update this.
If you know of any corrections or errors, please contact us.
This is for entertainment purposes only.