---
Found! NASA Spots Crash Site and Debris from India's Lost Moon Lander
From space.com:
Scientists and amateurs alike have spent months combing through images from NASA's Lunar Reconnaissance Orbiter looking for the remains of India's moon lander — and that search has paid off.
Today (Dec. 2), the team that runs the Lunar Reconnaissance Orbiter Camera (LROC) instrument released images taken on Nov. 11 that show how the spacecraft has changed the surface of the moon. Imaging experts have spotted extensive evidence of the crash, including both debris from the craft and places where the collision seems to have stirred up the moon's regolith.
India's Chandrayaan-2 mission to the moon included a lander called Vikram, which was meant to gently land on the lunar surface near the south pole on Sept. 6. But near the end of the touchdown maneuver, Vikram went silent. India's space agency said it spotted the lander soon after, via the orbiter component of the mission, but the agency has not released those images, and NASA's long-standing Lunar Reconnaissance Orbiter hadn't had the same luck.
Read the full story at https://www.space.com/india-moon-lander-crash-site-debris-photos.html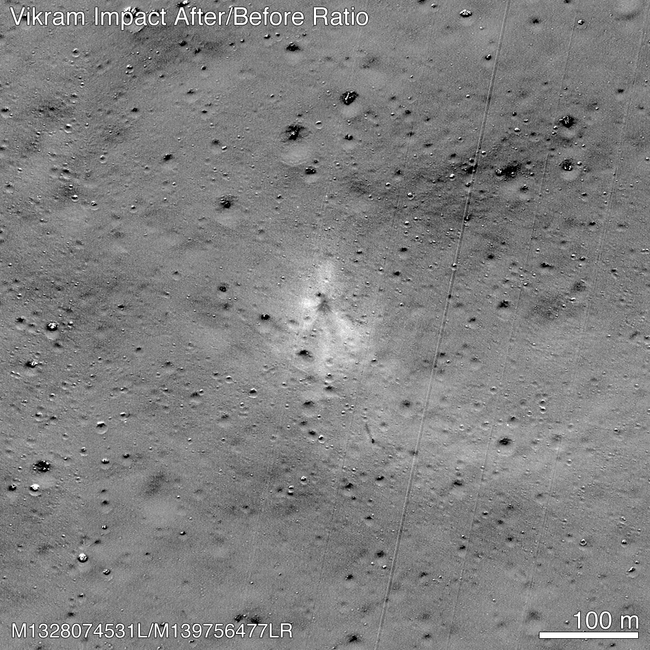 ---
---



Disclaimer: As you know the local police have encrypted, have not released any information, etc…
They rarely ever do release information to the public, since encrypting. So do not expect any updates.
The information that is posted was provided to us via various sources. So we can not guarantee the accuracy of this article.
We can only provide you the information that IS provided to us. If police and/or officials do release information, we will try to update this.
If you know of any corrections or errors, please contact us.
This is for entertainment purposes only.