---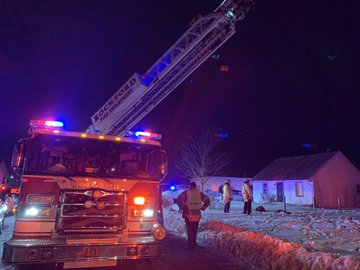 Update from the RFD: 
Approx. 5:43 pm the Rockford Fire Department responded to a residential structure fire at 3714 Trilling ave.
RFD responded with 3 engines, 2 ladders, 2 chiefs, 1 ambulance and 23 firefighters.
RFD responded quickly to the scene and upon their arrival they noticed fire coming from the back of the building.
RFD was able to control the fire within 15 minutes.
The residence was currently vacant and no injuries were being reported.
Damages are estimated to be approx. $40,000.
The cause of the fire is under investigation.
---
Sources are reporting a structure fire in the 3700 block of Trilling Avenue in Rockford. It happened at around 5:40 this evening and firefighters are still on scene.
This is believed to be a house and not a apartment building on Trilling Avenue.
We haven't received any reports of injuries as of the time of this article. We will update if we receive further information.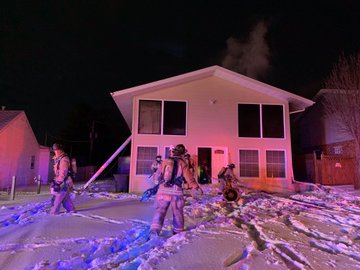 Source: RFD
---
If you have information on this, you can contact us at RockfordScanner@Gmail.com
We will keep you anonymous.
If you do not want to contact the police directly, you can contact us  and we will relay your information to the proper agencies if needed, and keep you anonymous. http://rockfordscanner.com/contact-us/
---



Disclaimer: As you know the local police have encrypted, have not released any information, etc…
They rarely ever do release information to the public, since encrypting. So do not expect any updates.
The information that is posted was provided to us via various sources. So we can not guarantee the accuracy of this article.
We can only provide you the information that IS provided to us. If police and/or officials do release information, we will try to update this.
If you know of any corrections or errors, please contact us.
This is for entertainment purposes only.