---
Update from the RPD: 
WINNERS! Rockford Police beat Rockford Fire Department in this year's #BattleoftheBadges Blood Drive 222-184!!!
Know what that means? Loser washes our MRAP! Scrub-a-dub, Chief Bergsten!
Thank you to everyone who came out and not only supported us, but the entire community through these life-saving donations!
---
RFD:
It's Battle of the Badges week! Michelle Pankow, Derek Bergsten, Matthew Knott, and Robert Vertiz from the @RockfordFire Department supported one another in the mission today to provide lifesaving units for our local communities patients.
Donate today and cast your vote!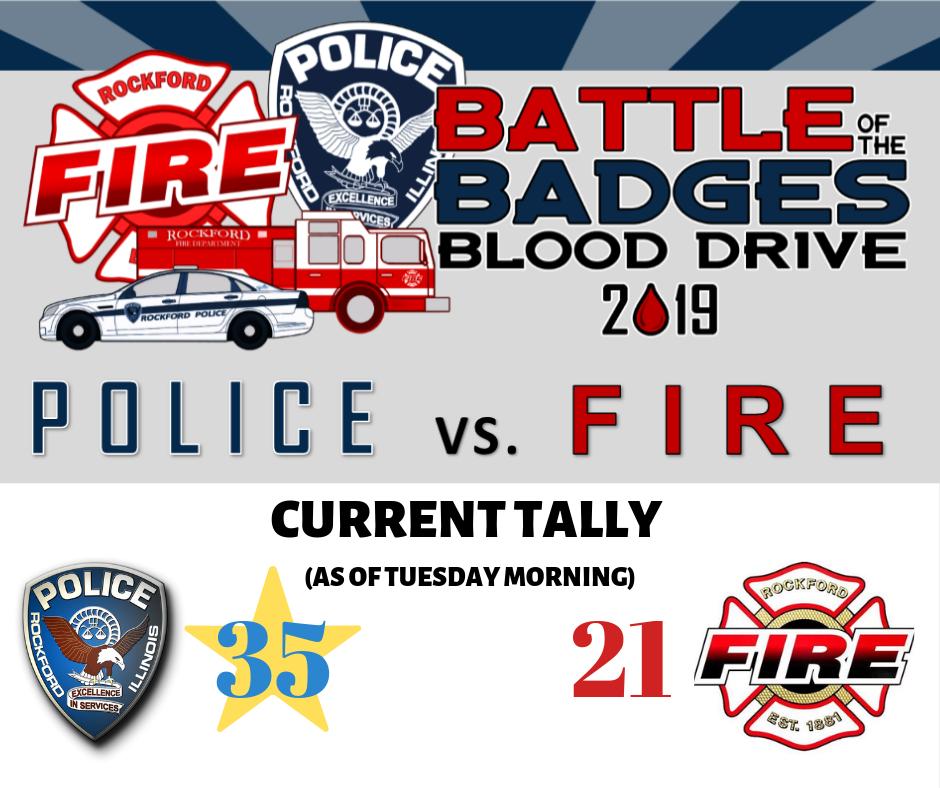 ---