---
---
Rockford Scanner Exclusive: Source sent us a video of the arrest
---
From the RPD: At approx 9:30 a.m., RPD Officers responded to a suspicious person call near Broadway/11th. While officers were speaking with the suspect, he fled on foot.
Officers pursued the suspect, who resisted and then attempted to disarm an officer. He was taken into custody.
Both officers and the suspect were taken to the hospital with minor injuries. Updates to follow when available.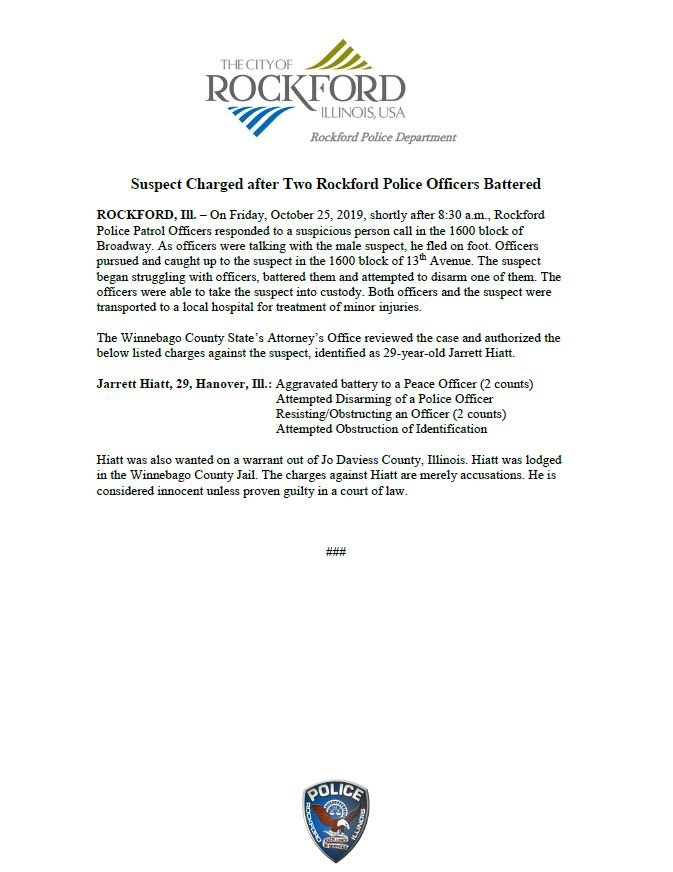 SUSPECT CHARGED: A Hanover man faces charges after two officers were battered while taking him into custody. #RPDNewsRelease pic.twitter.com/5SP5jvYPcD

— RockfordILPolice (@RockfordPD) October 25, 2019
---