---
---
You can follow us on Twitter, Youtube, Facebook.
A line of storms will be moving northeast from central IL into eastern IL during the mid afternoon. A severe threat still looks to remain primarily south of this area, but cannot completely rule out some mainly strong winds. Further north, just scattered showers
Waves of showers (and a few thunderstorms), cool temperatures, and cloudy skies will be pervasive the next few days. However, Memorial Day weekend is looking splendid with plenty of sun and warming temperatures.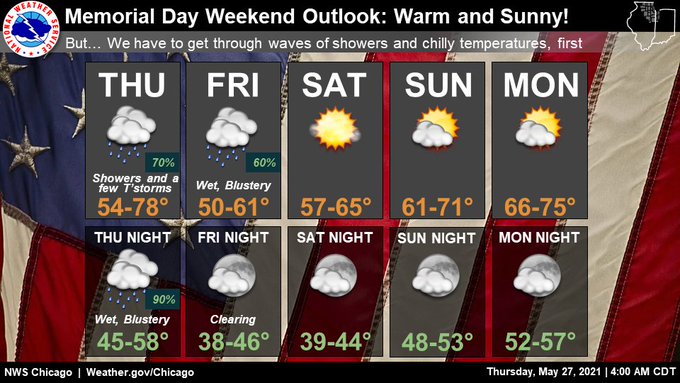 ---

All parties involved are innocent, until proven guilty in a court of law. We can only provide information that IS provided to us.  As you know, the local police encrypted and are not transparent. Some information may not be accurate. If there are any errors please let us know so we can try to possibly correct the errors.  Several people have asked questions, and we have tried to answer as many as possible on our FAQ page.  You can follow us on Twitter, Youtube, Facebook.