---
---
You can follow us on Twitter, Youtube, Facebook.
The WCSO has released information on the scene. They have confirmed it was an accident and the officer was transporting a prisoner, and injuries.  We appreciate the transparency with the WCSO with this incident.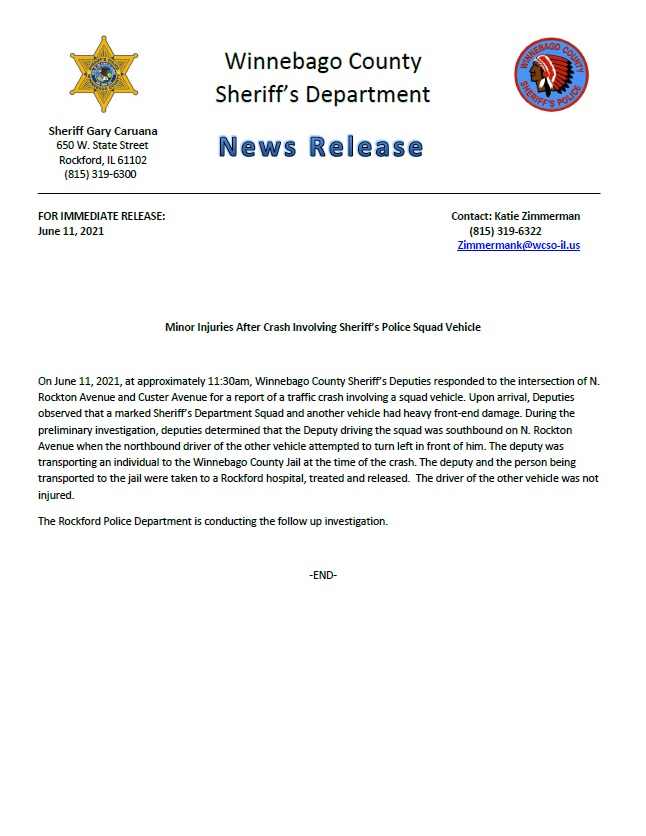 ---
Local officials still have not released any information. 
Thanks to the public, we were able to determine what may have happened.
Sources said there was an officer transporting a prisoner,
when the accident happened.
There are conflicting reports as to what exactly happened.
Most the reports are saying the officer ran the red light.
Other reports said a teen girl ran the red light.
Either way, it appears the police officer and a citizen vehicle have collided and injuries were being reported.

Photos and video by RS sources
---
Confirmed officer involved incident.   
Officials still have not provided any information on the incident. 
---
 Sources are reporting a scene with multiple emergency personnel on scene. 
It happened around 11:40 am near Rockton and Custer. 
Reports are saying there is an officer involved incident, with injuries being reported. 
Officials have not released any information. 
Sounds like you may want to avoid the area for awhile. 


---

All parties involved are innocent, until proven guilty in a court of law. We can only provide information that IS provided to us.  As you know, the local police encrypted and are not transparent. Some information may not be accurate. If there are any errors please let us know so we can try to possibly correct the errors.  Several people have asked questions, and we have tried to answer as many as possible on our FAQ page.  You can follow us on Twitter, Youtube, Facebook.