---
---
You can follow us on Twitter, Youtube, Facebook.
Save on Select Milwaukee Tools All Month. Prices as marked. Click Here!
---
Update from the Winnebago County Coroners Office: 
---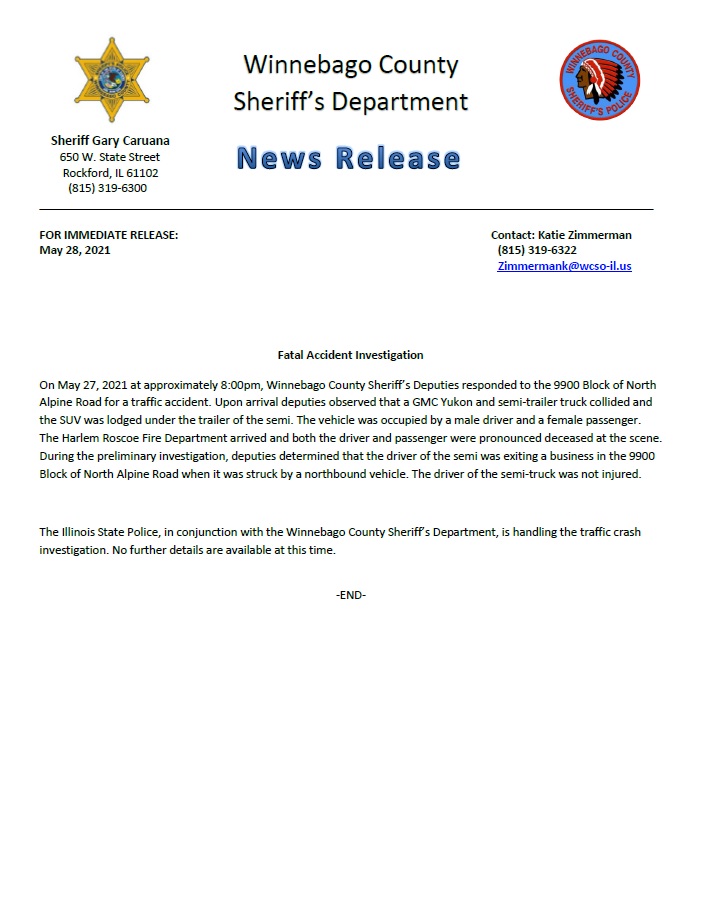 ---
Sources are reporting at around 8:45 this evening a semi and a car collided in the 9900 block of N Alpine Road in Machesney Park.
Sources are reporting the car was pinned underneath the trailer of the semi.
The Winnebago County Sheriffs Department has confirmed two people have died as a result of this accident.
The crash was blocking both lanes of traffic.
Please avoid the area.
We will update when we receive further information.
---
Officials Confirm Anything or Release Information:
Update: Two individuals were pronounced deceased at the scene of a semi-vehicle crash in the 9900 Block of N. Alpine Road. Please continue to avoid the area.
Credit/Sources: Wanted to remain anonymous. And WCSO
---

All parties involved are innocent, until proven guilty in a court of law. We can only provide information that IS provided to us.  As you know, the local police encrypted and are not transparent. Some information may not be accurate. If there are any errors please let us know so we can try to possibly correct the errors.  Several people have asked questions, and we have tried to answer as many as possible on our FAQ page.  You can follow us on Twitter, Youtube, Facebook.