---
UPDATE from the Winnebago County Coroner: 
---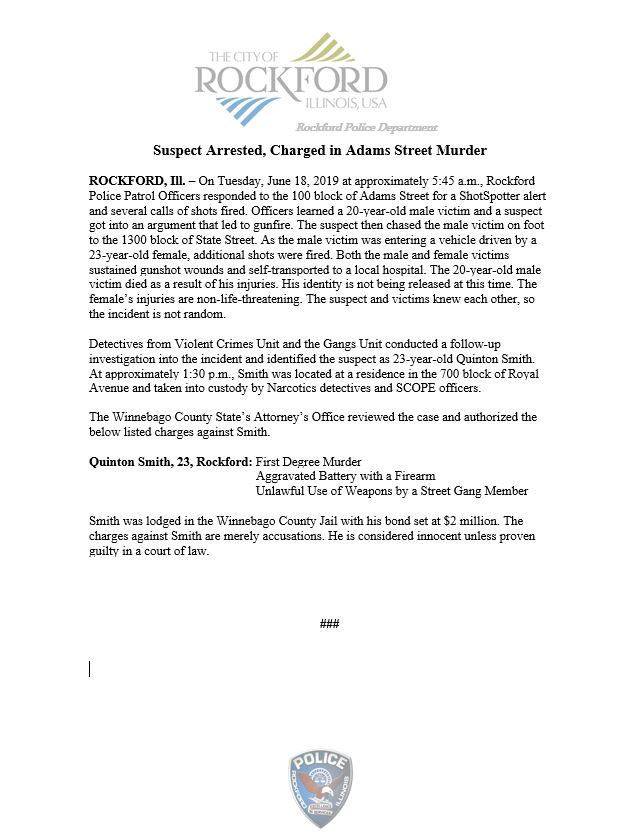 MURDER: Rockford Police responded to a shooting this morning in the 100 block of Adams. The shooting incident proceeded to the area of State and Summit. A 20 year old male is dead. Police are searching for the suspect. They know who it is, but have yet to release the suspect information. Police had the area blocked off for several hours while investigating, but is now back open.
We have been told the suspect is in a silver jeep with a bike rack, going west on Revelle.
---