Rockford Scanner®: Possible Snow Today That Will Cause Some Commute Delays
---
Rockford Scanner® is the area's leading news site.
We bring you breaking news, events, Etc… 
Be sure to bookmark our site and visit often.  
---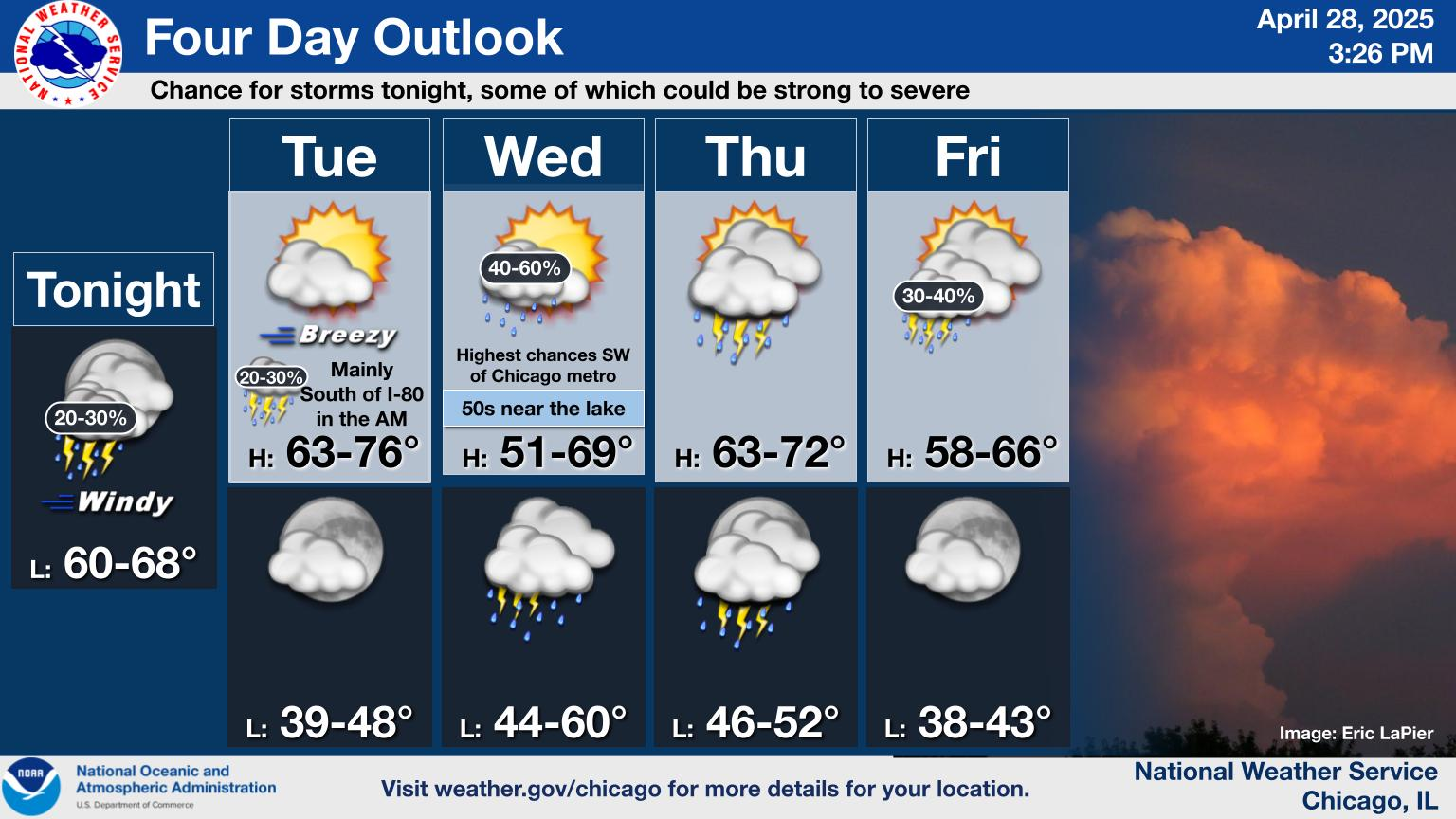 Another fast moving weather system will affect the area on Wednesday. A few periods of snow are possible for portions of the area, but confidence is low in trends. The first potential round of snow is in the early morning hours across parts of north central and northeast Illinois. The next potential round of snow will be in the afternoon hours. Finally, conditions will become favorable for a period of lake effect snow Wednesday evening and night.
Winnebago-Boone-McHenry-Lake Illinois-Ogle-Lee-De Kalb-Kane-
DuPage-Cook-La Salle-Kendall-Grundy-Will-Kankakee-Livingston-
Iroquois-Ford-Lake Indiana-Porter-Newton-Jasper-Benton-
409 AM CST Wed Dec 13 2017 /509 AM EST Wed Dec 13 2017/
THIS HAZARDOUS WEATHER OUTLOOK IS FOR NORTH CENTRAL ILLINOIS…
NORTHEAST ILLINOIS AND NORTHWEST INDIANA.
.DAY ONE…Today and Tonight.
WEATHER HAZARDS EXPECTED:
Limited Non Thunderstorm Wind Risk.
Elevated Snow Risk.
DISCUSSION:
Another clipper system will track through the region today,
bringing the potential for light precipitation. With the surface
low passing across far northeast Illinois this afternoon, the best
chance of accumulating snow will generally be north of the
Wisconsin border.
Light accumulations, generally less than an
inch, will be possible mainly across the northern Suburbs of
Chicago. Colder and blustery weather will arrive tonight as the
low pulls away to the east. Gusty northerly winds to 35 mph may
turn northeast for a time, which will likely produce some lake
effect snow showers across far northeast Illinois this evening,
which will move east into Indiana overnight.
Minor accumulations
will be possible, perhaps an inch or so in Illinois, and 2 to 4
inches in Indiana. Higher amounts are not out of the question if
the lake snow band remains over one location for a period of time.
.DAYS TWO THROUGH SEVEN…Thursday through Tuesday.
Thursday…
Elevated Snow Risk.
Friday…
Limited Snow Risk.
DISCUSSION:
Lake effect snow will linger over northwest Indiana Thursday
morning. Confidence is low in exactly where the band will be, but
the band will shift east through the morning. The snow will likely
impact the Thursday morning commute in northwest Indiana.
---



We are currently seeking volunteers. If you are interested, please visit CLICK HERE
---