Murder Suspect Named In The Turtle Tap Homicide
UPDATE: Alleged suspect arrested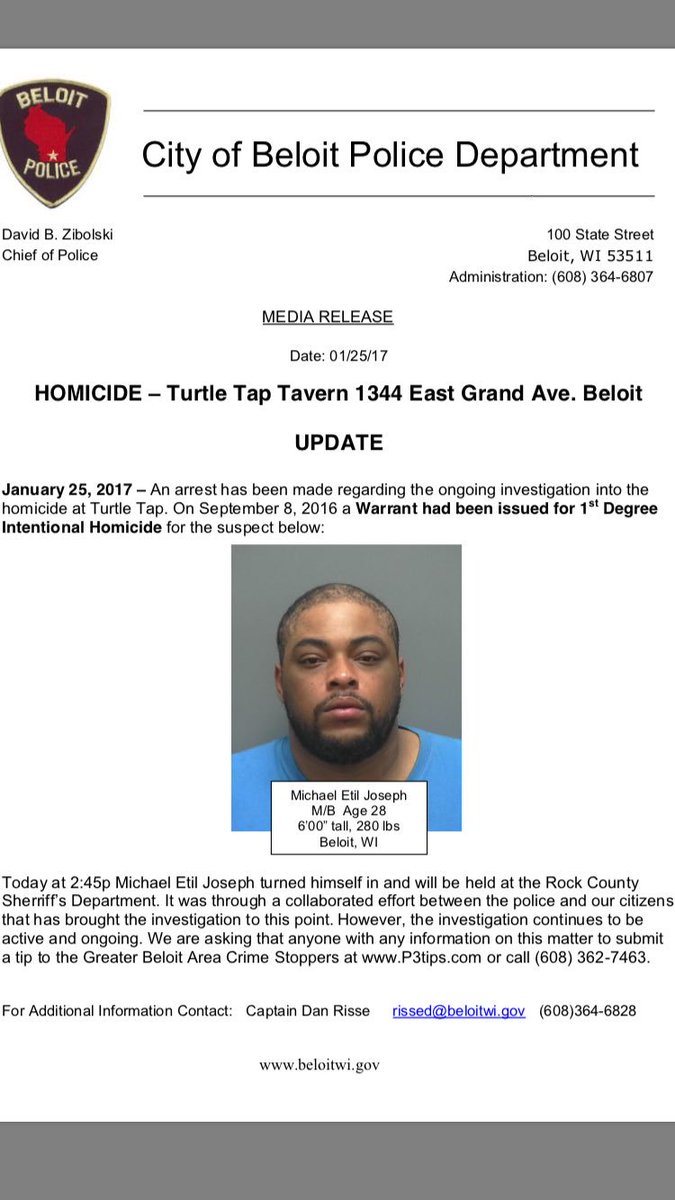 ---
HOMICIDE – Turtle Tap Tavern 1344 East Grand Ave. Beloit
UPDATE
September 8, 2016 – The investigation into the homicide at Turtle Tap has developed a suspect. The Officers, Crime Analyst, and Detectives from the Beloit Police Department worked tirelessly with witnesses and citizens within our community who provided information on this incident. It was through this collaborated effort between the police and our citizens that a clear message is being sent to the community that this is not acceptable conduct in Beloit.
Detectives have also been working with the Rock County District Attorney's Office to ensure a complete and through investigation which has resulted in a Warrant being issued for 1st Degree Intentional Homicide for the suspect below:
The investigation continues to be active and ongoing. We want to again reiterate that this incident was not a random act. A dedicated phone line which had been established for this investigation continues to be monitored. We are asking that anyone with any information on this matter call (608) 364-6865.
In order to maintain the Integrity of the investigation, no further information will be released at this time.
Michael Etil Joseph
M/B Age 28
6'00" tall, 280 lbs
Beloit, WI